Union Wins Contract at Hilton Newark Airport Hotel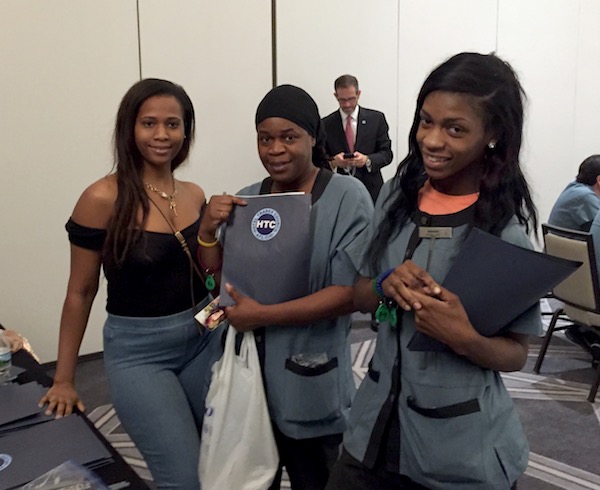 The union has won a contract for the Room Attendant, Houseperson and Lobby Attendant employees at the Hilton Newark Airport Hotel!
This hotel had a history of treating its workers without dignity and respect. During the union's recent organizing drive management ran an aggressive anti-union campaign of lies, deceit and intimidation. Despite such tactics, many of the workers remained brave in the face of management's intimidation and kept their eyes on the greater goal of being protected by an HTC contract.
Room Attendant Dena Proctor, stated, "Thank you HTC! I am so happy that management now has to treat us with dignity and respect. Extra money is great but being treated with respect means much more to us."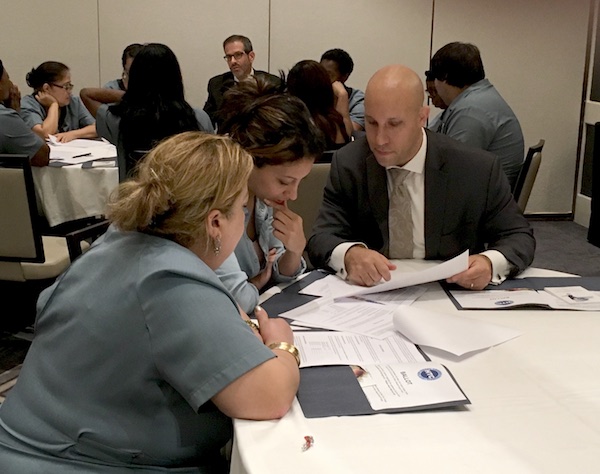 After tough negotiations with both hotel ownership and the Hilton corporation, the hotel eventually signed onto the Greater Regional Industry Wide Agreement, or GRIWA, which is the HTC contract for the area. The union-represented employees unanimously ratified the contact on October 11, 2017. Employees will now receive wage increases retroactive to January of 2017, along with an average wage increase of over $8 per hour over life of the CBA. Some other notable benefits of the contract are guaranteed wage increases through April 1, 2021, pension eligibility, reduced employee health care co-contributions, extra pay for various housekeeping duties, stronger job protections against both unjust discipline and changes in management/ownership, more PTO days, stronger scheduling and seniority rights and the contractual assurance to be treated with dignity and respect by management.
"This hotel marks the 37th hotel to sign onto the GRIWA and the ninth around Newark Airport in the past two years," said Executive Vice President and General Counsel, Richard Maroko. "We expect that this trend will continue for the foreseeable future. HTC union hotel jobs are quickly changing the landscape for the hospitality workforce in Northern New Jersey."