We remember our Union brothers and sisters who have passed away, their hard work, and inspiring spirits.
Delson Campbell — The Tuscany Hotel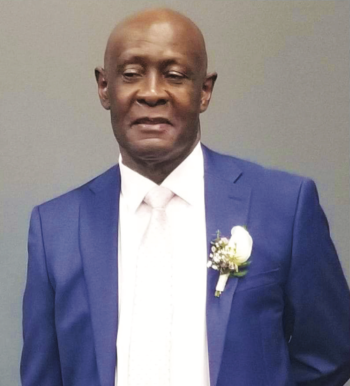 Our union mourns the passing of Delson Campbell, who worked at the Westin Times Square for 15 years before spending the last few years as a Security Officer at the Tuscany Hotel.

Kevin Mingle, Delson's coworker and friend at the Westin Times Square, said that "Delson was one of the first people who trained me and taught me a lot about hotel security. He was a really funny guy and a good person." Delson's wife Sandra shared that "He was a very hard worker. He was always giving up his time and was never late for work."
Originally from Kingston, Jamaica, Delson is remembered by all for his sense of style, as he always dressed very neat and meticulously. He loved to watch old movies and enjoyed an episode of CSI every night.
He will be missed dearly by his coworkers, his wife Sandra, his four children, and his two stepsons.
Carlos Alvarez — Sheraton NY Times Square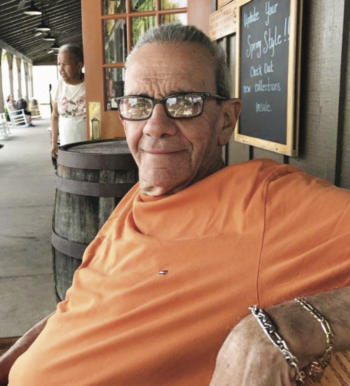 Our Union mourns the passing of Carlos Alvarez, who worked at the Sheraton NY Times Square as a Banquet Server and was a Union member for 25 years.
A Cuban native, Carlos loved everything about his country, in particular the culture and music. His family remembers him as a kind, loving, and funny man who loved to dance and sing whenever he could. His daughter Amalia shared that Carlos loved his family and adored spending time with his granddaughter Rebecca.
His coworkers at the Sheraton remember Carlos as a wonderful team member. Carlos Salazar, a fellow Banquet Server at the Sheraton NY Times Square, shared that "Carlos was a great worker and one of my best friends there. He always took care of his job and was a very good man."
Carlos is survived by his wife Elsa, daughter Amalia, granddaughter Rebecca and her husband Zack. The family is thankful to all of his beloved coworkers at the Sheraton and to the Union for everything.
Tony Zaccardi – Carlyle and the Princeton Club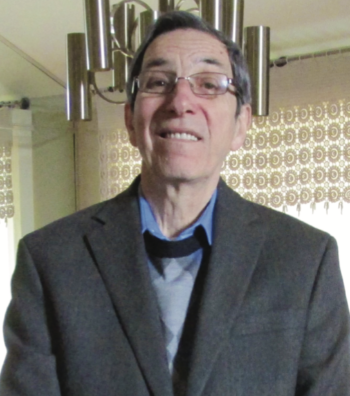 Our Union mourns the passing of Tony Zaccardi, who worked as a Banquet Server at the Carlyle for 41 years and the Princeton Club for 52. Tony was a Delegate in both shops for decades, and a longtime member of the Local 6 Delegate Assembly.
Tony was born in Quaglietta, Italy in 1944. When he was 13, Tony moved to New York City with his family, where he lived for many years before going back to Italy to marry his childhood sweetheart, Maria. Together they have a daughter, Annamaria, who remembers Tony as "an amazing father. Honest, kind, and compassionate. He understood the meaning of friendship and loyalty. Everyone who knew him loved and respected him." Tony loved spending time with his family and friends, walking his granddaughter's dog, and watching soccer — his favorite team was Napoli.
Tony considered his job his second home, and his coworkers his second family. They remember him as a caring man of great character, a generous team member, and a true union man.
"He was very straightforward with management, he always fought for what was fair. He went above and beyond for us, and for the guests. He was a great friend of mine," shared Benito Ocampo, a fellow Banquet Server at the Carlyle. John Milonas, another coworker and friend from the Carlyle, said, "Tony left a legacy wherever he went. He was caring, hardworking — a great person with great character. His passing is a loss to society."
Tony will be greatly missed by our Union and all who knew him, especially his wife Maria, daughter Annamaria, and two granddaughters, Anna Lauren and Samantha.
Pedro Torres – Mandarin Oriental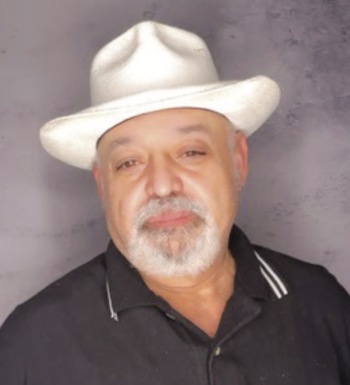 Our Union mourns the passing of Pedro Torres, who was a Steward at the Mandarin Oriental for 20 years. Pedro's daughter Carmen fondly shared that "My dad was all about making sure he provided for his family, even if that meant sacrificing weekends." According to his coworkers, he was a hard worker and was always eager to help whoever needed it.
At home, Pedro is remembered for cooking with his family and being a teacher to his children. Originally from Puerto Rico, he taught his three children how to speak English, do math, cook, and ride the New York transit system.
Pedro and his wife Maria celebrated their 40th anniversary in May, and danced to their favorite song together, Suavemente by Elvis Crespo. Pedro loved music, salsa in particular, and he played both the guitar and the cuatro. People knew him for playing at parrandas, a Puerto Rican musical tradition around Christmastime. With his friends, Pedro loved to joke around and talk about baseball. He was a Mets fan, even though the rest of his family are Yankees fans, and always had his Mets hat on no matter the season.
Pedro is survived by his wife Maria, his three children — Pedro Jr., Dinorah, and Carmen — and his four granddaughters, all who will miss him greatly.
Larry McNeil – Former Local 56 Business Manager and HTC Recording Secretary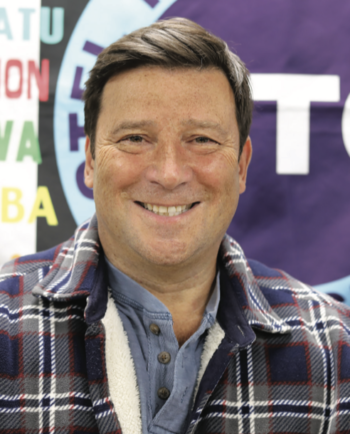 The Union mourns the passing of longtime Local 56 Business Manager and HTC Recording Secretary Larry McNeil.
Before retiring last year, Larry dutifully served the Union for 30 years, in which time he co-founded our Health and Safety Committee with Local 1 and 43 Business Agent Bob Lyons and acted as the Chairman of the Grievance Board from 1996 to 2021. In these roles, Larry worked to protect the job security and wellbeing of countless members and helped establish lasting safety measures that protect members to this day. Notably, he played an important role in the development of a City law that ensures safe water quality in hotels and helped secure unprecedented health and safety standards in the 2006 renewal of our citywide master contract.
"In the 20 years that I knew him, I watched Larry work tirelessly to ensure that hotels are safe and healthy places not just for HTC members, but for all hotel workers and guests across the City," said President Rich Maroko. "He dedicated much of his life to strengthening our Union and protecting our members, and for that we all owe him a great thanks. His retirement just last year was well-earned, and it's a shame that he passed so soon."
"Larry was a wonderful person and a great business agent - but he was also so much more. He was a sounding board that you could bounce thoughts off of. Larry could see things from many different angles and gave his advice freely to anyone who asked. He was also a mentor to many members and coworkers - including myself," shared Bob Lyons, a former Business Agent.
"Larry always went out of his way to help members will all sorts of issues - including unemployment and medical questions and he was able to resolve most of them because he was able to think outside the box. Most of his delegates were able to resolve issues at the hotel level - and that's because of the time Larry put in with them. I worked very closely with Larry for 18 years and learned a great deal from him. The relationships and contacts he cultivated and shared with me were extremely helpful in closing issues. He will truly be missed by his members and his coworkers, and especially myself."
Larry was known for his charisma, quick wit, and knowledge in seemingly all subjects. He served with Military Intelligence in Germany as a Sergeant in the US Army, and took with him a lifelong passion for learning. He earned his bachelor's degree from Fordham and master's from George Washington University, and was never without a book in hand. Larry was also a Stephen King fanatic, a Star Trek super fan, a film buff, and an avid fisherman. His graciousness, wisdom, and impact on the lives of those around him will not be forgotten, and he is deeply missed by the family and friends that he always put first.
Larry is survived by Regina, his loving wife of 39 years, their daughter Rita, grandson Liam, his mother Ann, and brothers John and Stephen, among other extended family members he held close.