We remember our Union brothers and sisters who have passed away, their hard work, and inspiring spirits.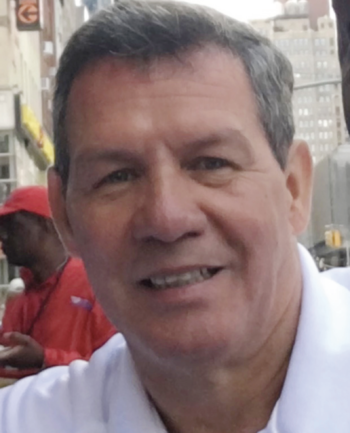 Edwin Aleman
ROW NYC
Our Union mourns the passing of Edwin Aleman, who was a Door Attendant at the ROW NYC for 43 years.
Over his four decades of service, Edwin welcomed hundreds of thousands of guests through the doors of the ROW — right across the street from our Union's office. His memory is cherished by his coworkers on the Front Service Team: "Our hotel's longest serving team member since June 1980. Gone too soon, we will forever miss you."
Edwin is survived by his wife Yvonne and his two children, Stephanie and Steven, who shared: "He was a beautiful soul with a sweet smile and infectious laugh. He was most importantly a noble man who treated everyone with respect and kindness. Dad, you did not only impact your own family but also people around you. You will be missed immensely but we will cherish the memories of you forever in our hearts."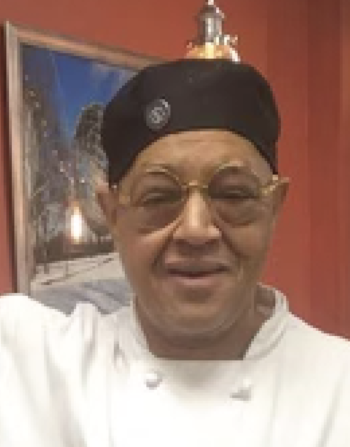 Francisco Mota
Carlyle & Princeton Club
Our Union mourns the passing of Francisco Mota, who was a cook at the Princeton Club for 25 years and the Carlyle for 19.
Francisco was a dedicated member who loved and fought for our Union. His loss is felt by many. Coworker Rafael Nunez, a Houseman at the Carlyle, shared that Francisco "was always making sure people were comfortable. He would hear you say something like, 'I could really use a tea right now,' and a few minutes later he would tap you on your shoulder and say, 'here's your tea.'"
Francisco grew up in Santo Domingo, Dominican Republic until age 15, when he moved to New York. He loved baseball and the Boston Red Sox, playing dominoes, going to new restaurants, cooking (especially carrot cake), and spending time with his family. He is survived by his wife Lidia, his nine grandchildren, and his three sons, Jose, Gabriel, and Francisco Jr., who shared that he was a good and loving father who they will miss dearly.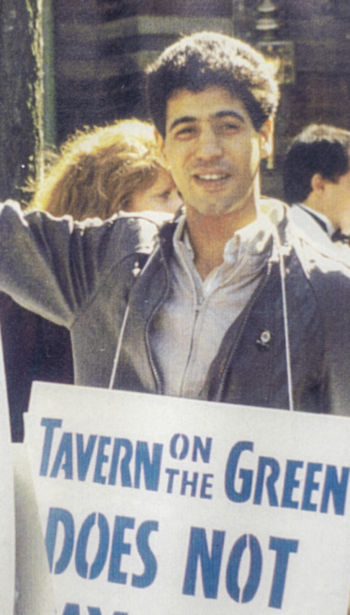 Badreddine Hafid
Intercontinental Times Square
Our Union grieves the passing of Badreddine Hafid, a dedicated union member of 32 years and Local 6 Assembly Delegate.
Hafid started his union career as a Banquet Waiter at Tavern on the Green in the late 1980's, where he went on strike in 1989 and later became a Union Delegate and HEAT Captain. The photos he took at the 1989 picket line now decorate the walls of the Union's headquarters. Hafid was an avid photographer: "We used to go out on a lunch hour and I would lose him. He'd be off taking pictures — of everything: buses, every character in Times Square. It was his passion," said coworker, friend, and fellow Assembly Delegate Sal Marciante.
After Tavern closed in 2010, Hafid started at the InterContinental Times Square, where he worked as a Banquet Server for 13 years and served as a Delegate for 11. He is loved and missed dearly by his coworkers. "He always said, 'peace over fighting'. When we disagreed, Hafid made us work it out later. He didn't like us to fight among ourselves," said fellow Banquet Server and Assembly Delegate Rafelina Moreno. "Hafid was a union man. There are not enough words to describe what a great guy he was," added Sal.
"Hafid was the kind of person we all hope to be: warm, generous, selfless, loyal. He was universally loved and will be missed immensely by us all," said HTC President Rich Maroko.
Hafid is loved and missed dearly by all members of his family. His memory will live on in the hearts of everyone who knew him, and in the thousands of photos he took throughout his life. We offer him our Union's deepest thanks for his passion and commitment to improving the lives of working people in New York.
To notify the Union about a coworker or family member's passing, please visit our tributes forum.