We would like to remember all of our Union brothers and sisters who have passed away, their hard work, and inspiring spirits. To read the complete tributes or notify the Union about a coworker or family member's passing, please visit: hotelworkers.org/tributes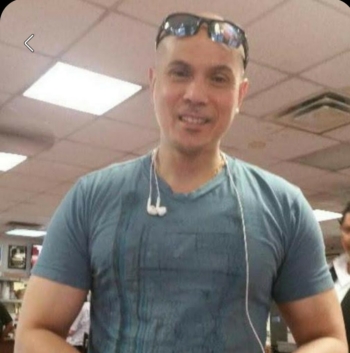 Julius Colonia
Hilton Times Square
We are greatly saddened to announce the passing of our Union brother, Julius Colonia, a Houseman at the Hilton Times Square for 22 years and a Union member for 28. Julius was a hard worker and very protective of his family, says his wife Susana. "He was a very good father to his two children, and to my daughter who he took care of as if she was his own. He was a very sweet person." Julius was also a loving brother and son, who kept constant contact with his family and took great care of his mother.

"He was always making us laugh and have a good time, even in difficult times he was always that kind of person," says his wife. Kevin Smith, a coworker and friend, fondly referred to Julius as his buddy. "Julius was a cool guy, he never let anything bother him and never held a grudge." According to his coworker, George Reyes, Julius was friends with everybody, "He was an incredibly nice coworker and person, and a good team player. We all miss him dearly."

When the Hilton Times Square closed during the pandemic, Julius was always talking about how eager he was to go back to work and provide for his family. Sadly, when the hotel finally reopened, Julius could not return to work due to his illness. "It was a very difficult time for him," says his wife. "But he always found a way to take care of us anyway."

Julius will be missed by many, especially by his mother, his brother, his wife Susana, and all his family.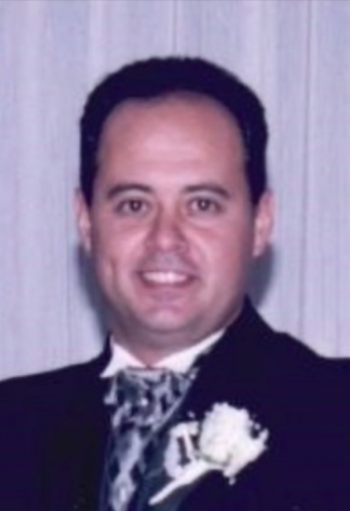 Anastasios Tsiatis
St. Regis
Our Union is greatly saddened by the untimely passing of Anastasios "Taso" Tsiatis, an A-la-carte and Banquet Waiter at the St. Regis and Union member for 31 years. Born in Greece on May 28, 1967, Anastasios lived from the heart. He emigrated to the U.S. with his parents and six siblings, served in the U.S. Air Force, and landed a job in the famous Lespinasse Restaurant at the St Regis.

Anyone who was blessed to know Taso would tell you that he had a beautiful aura about him. His niece, Denise, said, "You could feel the warmth of his presence anytime he walked into a room. There was really no one like him in this world." She also fondly remembers the cookouts he hosted at his home every summer for friends and family, which were an all night affair of eating, music, and playing dominoes.

Taso was loved by guests at the St. Regis and his fellow members. He coached all the rookies through a "pleasant approach" and taught them how to treat every guest as a V.I.P. His co-worker and dear friend Vincent Mari said, "He was an amazing person, a really good man, and I will miss him for all that he was." "If Mount Olympus was made of patience, kindness, generosity, and uplifting spirit, then Taso had reached the summit," shared coworker and friend Antonio Codita. Jeremy Maldonado, another co-worker and friend, remembers Taso as, "a good friend, a great coworker, and just a great, solid guy."

Without him, the fishing trips Taso enjoyed with his friends will be quieter, and the NY Rangers fans at a loss. He will be missed dearly by his brothers, sisters, nieces, nephews, godchildren, and many friends.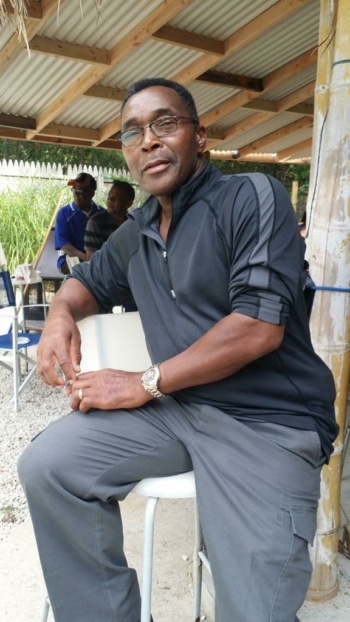 Leonard Douglas
Kew Motor Inn
Our Union is greatly saddened to announce the passing of Leonard Douglas, Sr., who was an Engineer at the Kew Motor Inn for 35 years, a union member for 27, and a Delegate for 10. In his early years in Jamaica, Leonard learned to farm the luscious land with his father, George. Together they planted all sorts of flowers and vegetables, including loads of orange and grapefruit trees on their property. Leonard was affectionately called, "Petson," by his dear mother, Susan. He adored her, and raved of her delicious Jamaican cooking.

Leonard started as a Maintenance Mechanic in the Engineering department at the Kew Motor Inn after coming to the U.S. in 1985. His wife Vanessa tells us, "Leonard was a diligent advocate for immigrant workers at the Kew, encouraging them to join the Union and fighting for their rights and benefits head on, in his quiet humble manner. When he served as their Delegate, he used his God given integrity to meet the needs of his co-workers." Leonard also received certification from John Jay College's Fire Science Program and worked as the Fire Safety Director at the Hotel from 2014 to 2019.

He met and married the love his life, Vanessa, in 1989, and they moved to Belleville, New Jersey in 2008. Her fondest memories of Leonard were his absolutely side splitting stories, him rocking out to reggae music, and his beautiful plants and rock garden. She says, "Leonard loved humanity, never quarreling, only advising, 'Leave the wicked to God!' He loved justice and walked humbly with his Creator." Leonard is deeply missed and remains cherished by his coworkers at the Kew, his large family, and many others who knew him.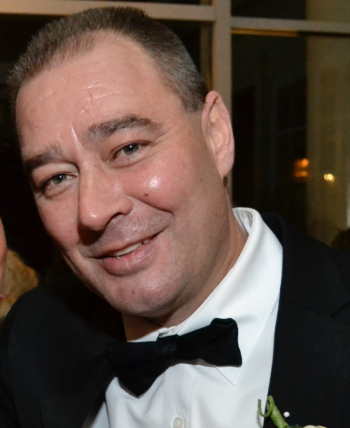 Thierry Spitzer
The Carlyle
Our Union is greatly saddened to announce the passing of Thierry Spitzer, a Server at the Carlyle and proud union member for 33 years, and Delegate for 11. Thierry grew up in Forest Hills, Queens and spent summers at his family's home in the south of France. His son Andrew shared that, as a kid, Thierry "drove his two sisters crazy. But he had a special power about him that no one could stay mad at him long." As an adult, Thierry loved Seinfeld–he even drove a Chrysler LeBaron, a car that was featured on the show. He was an avid fan of the Yankees, Dolphins, and Celtics, and his favorite band was the Eagles.

His family remembers how much he loved his work at the Carlyle. His daughter Talia said, "One time in my twenties, when I was trying to figure out what to do with my life, I was dropping my dad off at the train station, and I asked 'Dad, do you love what you do?' And he said yes. I've never known anyone who loved their job like he did. He never missed a day of work. He loved being a Union Delegate. Those guys at the Carlyle were his family."

"He was a good co-worker and he always used to help everyone. May he rest in peace," said Thierry's coworker Mateo Caba.

"Only the good die young," says his son Andrew. Thierry is survived by two sons and a daughter, and will be deeply missed.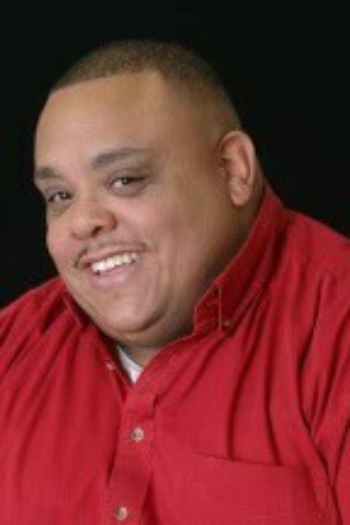 Kelviz Parra
New York Hilton
Our Union is deeply saddened to announce the passing of Kelviz Parra, a Housekeeper at the New York Hilton for 34 years and Union member for 31.

Kelviz' favorite thing in the world was his family. "He was the best dad a daughter could ask for. He worked hard to make sure everyone in his family was good," said his daughter Jazmine. "He had a really big heart, like a big teddy bear full of love, laughter, jokes, and songs. I'm a very proud daughter."

His wife Iris also described how loving Kelviz was, and fondly remembers her husband playing video games after work. "He would play with the younger kids, so they never felt left out," said his daughter.

Jazmine also shared, "I knew my dad went to work every day, but I didn't know he had a whole second life there." According to Kelviz' coworker and friend, Rafael Coss, "everyone at the hotel loved him." Bernardo Rosa, who worked with Kelviz for 30 years, says "he was a real special guy: a great friend, a great coworker, and a great leader." Kelviz' wife sends her thanks to the workers at the Hilton and the Union for being so supportive of her and her family, throughout the years but especially now.

Kelviz's family jokingly called him "the president, pope, and mayor" because, wherever he went, he was going to make friends and help anyone–family, friends, strangers, animals– who needed it.

"In 2012, my family all wrote wishes and sealed them into Christmas ornaments. This Christmas, we opened them, and learned my dad had wished to get married," his daughter also shared. "His wish came true last July, when he and my mom finally got married in court."

Kelviz leaves behind his wife Iris, his daughter Jazmine, his sons Michael and Carlos, his brother and sister, two nieces, and nephew. For his family, this isn't goodbye, it's until we meet again.