During this difficult time when we can not come together and grieve in person and provide each other comfort, we wanted to take the space to remember and celebrate the lives of Union members who have passed during the last year.

To notify the Union about a coworker or family member's passing, click here.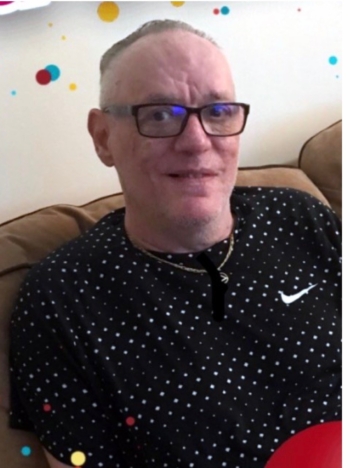 Christopher Fahey, Lotte Palace
Our Union is saddened to announce the passing of Christopher Fahey, a Chef Tournant at the Lotte Palace for 17 years and a Union member for nearly 30.
Christopher loved to travel to South America and Europe with his wife Soledad, a Room Attendant from the Pennsylvania and his son Christopher Jr. Their family's favorite spots included Venice, Paris, and London. Soledad reminisced, "I have a lot of great memories with Christopher, he was very funny and had a very good heart…he was always happy and peaceful." Christopher was always attentive to others, very funny, and had a great sense of humor, Soledad added.
Christopher and his son loved to watch games together, and Christopher was an avid fan of Syracuse college basketball, the Mets and the Yankees. Just as Christopher Sr. had a good relationship with his own father, he bonded with his son a lot and supported him in his track races.
As a Chef, another great love of Christopher's was cooking good food. His liked to prepare Latin American dishes as well as pasta, barbecue, and crème brulee.
Christopher will be greatly missed by his wife Soledad, son Christopher, and many loved ones.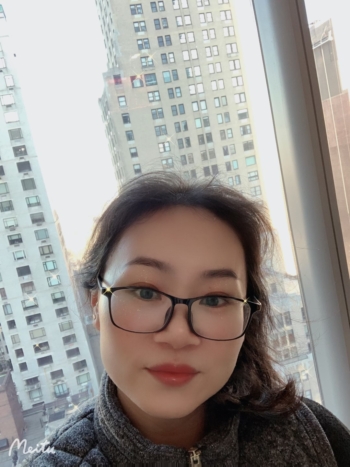 Fei Yuan, Eventi
It is with great sadness that our Union announces the passing of Fei Yuan, a Union member and Banquet Server at Eventi for over a decade.
Fei's husband Rich shared how loving and kind she was: "She was an extremely special person who touched so many people's hearts and would take the shirt off her back for them." Fei and Rich married in Hawaii in 2007 and had twin girls, 12- year-olds Keilani and Laulani. Fei was greatly involved in the girls' Girl Scouts troop and they loved to go hiking and enjoyed outdoor activities together.
"I was always asking her for Girl Scout cookies," Fei's colleague and friend Stephen Jacob Coffey, a Banquet Server at Eventi recalled fondly, "Fei was dynamic, open and extroverted, and always went after what she wanted. I will miss her curiosity and inquisitiveness."
Fei also enjoyed crossfit, had a sweet tooth for cake and candy, loved to travel, especially to China to visit family, and enjoyed watching 90 Day Fiancé with her husband.
Fei will be greatly missed by her husband Rich, daughters Kailani and Laulani, and many, many family, friends, and coworkers.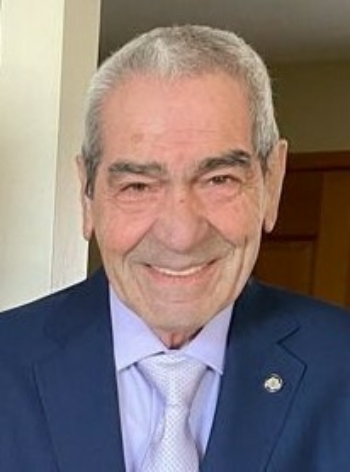 Felipe Pantano, Surrey
Our Union is greatly saddened to announce the passing of Felipe Pantano, a Bellman at the Surrey for more than 30 years.
Early in his life, Felipe and his family left Sicily and moved to Argentina where he met his wife Ester, whom he came to share 55 years with. Later they moved to New York together and had two children, Kathy and Richard. "We shared a whole life together. Felipe was an exemplary father and husband and he always fought for us" Ester shared.
Felipe's son Richard recalled one of his father's most endearing qualities, "He had a loud laugh, the kind that would make other people laugh and he was the only person I ever saw laughing during chemo." Richard remembered fondly how his dad was a caring, kind, and dedicated family man. Felipe had been the one to walk Richard's wife Kindy down the aisle and was more a father to her than a father-in-law, "He had a lively spirit and always made the most of his life, which I always admired," Kindy shared.
Felipe's daughter Kathy recalled a time when she and her dad rescued a stray kitten and brought him home, "We shared a special bond due to our love for animals and he worked a lot to give us everything we wanted." "He was a special person for me and no one will ever take his place, my heart has a little whole with his name forever," Kathy expressed. Her husband Guillermo added, "He was energetic and made everyone laugh, I looked up to him and we will miss him dearly."
Felipe enjoyed riding his bike everywhere, gardening, and he always had a passion project. He will be missed greatly by his wife Ester, children Richard and Kathy, daughter-in-law and son-in-law Kindy and Guillermo, and his three beloved grandchildren Myra, Anaya, and Joshua.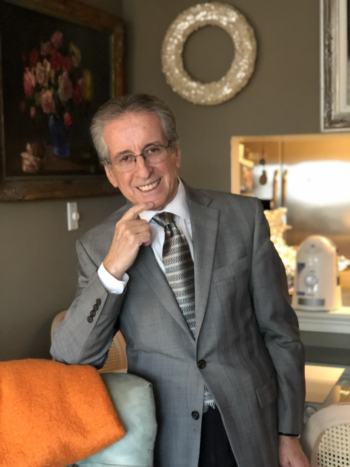 Georgios Georgiou, Kitano
It is with great sadness that our Union announces the passing of Georgios Georgiou, who was a Banquet Server at the Kitano for 24 years and Manager of the Partners dining room at JPMorgan Chase for 18 years. His wife Ginny describes him as "one of a kind" and someone who had a "tremendously playful sense of humor." Ginny says that "not a day went by that he didn't make his family smile."
Georgios loved traveling with his wife, in particular to their home country Greece where they enjoyed the beautiful beaches, many islands, and visits with family. Ginny related, "George made every moment special: even getting lost with him was a good time."
Georgios was also like a second father to his niece Evie. His main priority was family and they often took trips together to Greece. "He especially loved his grandnieces, taking them shopping, to the playground, and out to eat pizza," Evie shared fondly.
Georgios will be remembered by his wife, niece Evie, grandnieces, and all who worked with him for his humor, his professional excellence, and pride in his work.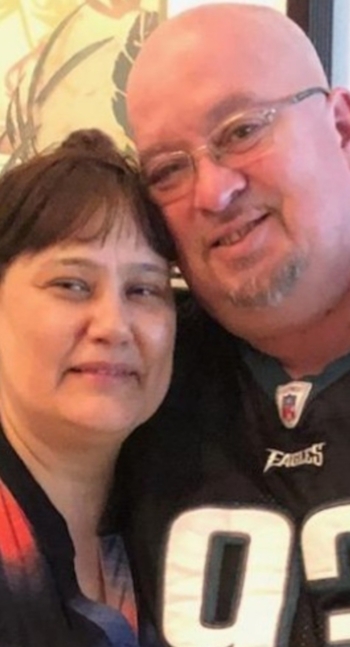 Jose Burgos, Renaissance Times Square
Our Union is immensely saddened to announce the passing of Jose Burgos who was a Houseman at the Renaissance Times Square and Union member for nearly 30 years.
Jose's wife Janet, whom he shared 37 years with, described him as family oriented and dependable, "He would take the shirt of his back for people and was always there if you needed him. We always looked out for each other and I am thankful to have had him while he was here on Earth."
His daughter Vanessa recalled how much he loved his grandchildren as well as his truck, she shared with a laugh. "Everyone at his job knew my daughter Abby, he loved to take her to the park and ride around in his truck." His son Joseph said "He was a true renaissance man. A gentlemen's gentleman"
Jose's daughter Jeannette, remembered how her father would carry her everywhere on her shoulders, "We loved going everywhere together, I will always keep our good memories and him in my heart."
His son Louie shared, "My dad molded me and my brother into the men we are today. He meant the world to me and now I'm just doing my best to show him everything he taught me wasn't for nothing. Love and miss you dad and I will see you again one day to have a cigar!"
Felix Estrada, Engineer at the Renaissance Times Square and Jose's "cigar buddy" shared a few words about his close friend of 14 years, "Every time I smoke a cigar I think of him. We loved going to car and bike shows together. He was a big teddy bear, I miss him very much."
Jose is remembered by his wife Janet, five children, seven grandchildren, and many loved ones.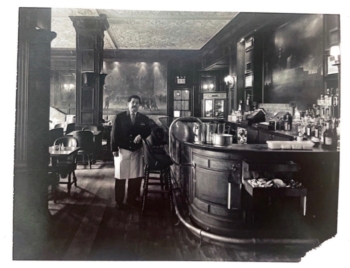 Julio Viteri, Plaza
Our Union mourns the passing of Julio Viteri, who was a Server in the iconic Oak Room of the Plaza for 23 years before spending his final years at the Lotte Palace.
Julio's wife Myriam, with whom he shared 23 years, recalled fondly how fun Julio was and how they loved to go out dancing at Colombian clubs together. "Julio had an optimistic view on life and was always making jokes," Myriam shared. Julio's life was helping others, he was recognized by the municipality of San Pablo de Manta, Ecuador and its Department of Tourism for Restaurant Service workshops he gave to the industry workers and the community.
Julio was also very proud of the four years he spent in the Navy and loved to tell stories of the time he served his country. Another great moment of pride for him was when he won a contest for the best Caesar salad at the Plaza hotel in 1992.
Julio Rivera, Julio's friend at the Lotte Palace for over ten years expressed, "Everybody only has good things to say about Julio, we all loved him and he will be dearly missed and in our hearts."
Federico Herrera, a worker at the Lotte Palace, who helped Julio when he first started in 2011, remarked "Julio was a great colleague, helpful and very calm, his passing is painful for us."
Julio will be missed immensely by everyone who knew him.