Retirement Announcements
Gabriel Guaneme, a Bellman at the Stanford, has retired after 28 years with the Union. Gabriel is grateful that despite the pandemic, his entire family is well. He will enjoy spending more time with them, making travel plans, taking long walks through New York City, and capturing life through photography.
After 25 years at the Doubletree Guest Suites Times Square, Night Auditor Yvonne Amelia A. McLean has retired. Yvonne remembers enjoying every step of her hospitality experience, from PBX Operator, Front Desk Clerk and Bellperson, to Night Auditor. Now, Yvonne manages her time at the desires of her heart, celebrating her grandchildren's achievements, and traveling. "It is great to be retired, and still healthy to enjoy it!"
Ling S. Tam "Tommy", a Housekeeping Attendant at the Surrey, has retired after over three decades as a Union member. Before the Surrey, Tommy also worked as a waiter at Mindy's, in the New York Helmsley for twenty-five years. Now, Tommy is relaxing, enjoying time with his family, and contemplating traveling.
After nearly four decades, Tomas Sanchez, a Porter at Trump Park Avenue, has retired. He expressed his gratitude for being part of the Union, and having the Union fight for all its members through the years. Now, Tomas is enjoying more time with his family, traveling between New York and Mexico, where he is originally from.
Suite Attendant Jane A. Adriazola De Celiz from the Doubletree Guest Suites Times Square has retired after 22 years. Jane remembers the effort to unionize her hotel and appreciates how much the Union changed her life. Jane looks forward to spending more time with her husband, their children, and grandchildren, and to continuing to participate in union events in retirement.
Edgar Sandoval, a Club Server at Century Club, has retired after four decades as a Union member. Edgar remembered participating in the 1985 strike, and plans to continue supporting his Union through retirement. A former marathon runner, at age seventy-five, Edgar continues working out and running. Edgar enjoys time with his siblings and nephews, going out, and traveling to Bogota, Colombia.

Birth Announcements
Cindy M. Brujan, a Housekeeper at the High Line hotel, is pleased to announce the birth of her daughter, Kailani Diaz. Kailani was born on May 31, 2022.
Dinet Diaz, Guest Service Agent at the Evelyn Hotel, is excited to announce the arrival of her second child, a baby boy named Brandon Rosario, born on June 1, 2022.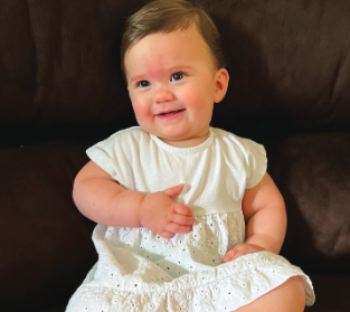 Bartender Jessica Tsementzis of Jake's 58 Casino, celebrated the birth of her second child on September 8, 2021, a baby girl named Angelina.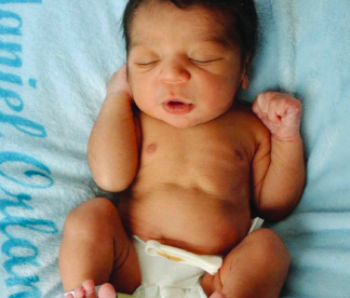 On July 7, 2022, Maite Amador, a IRD Server at 1 Hotel Central Park, welcomed her first born baby boy, Yaniel O. Rivera-Amador.