Retired Members Applaud Seniors' Days 2018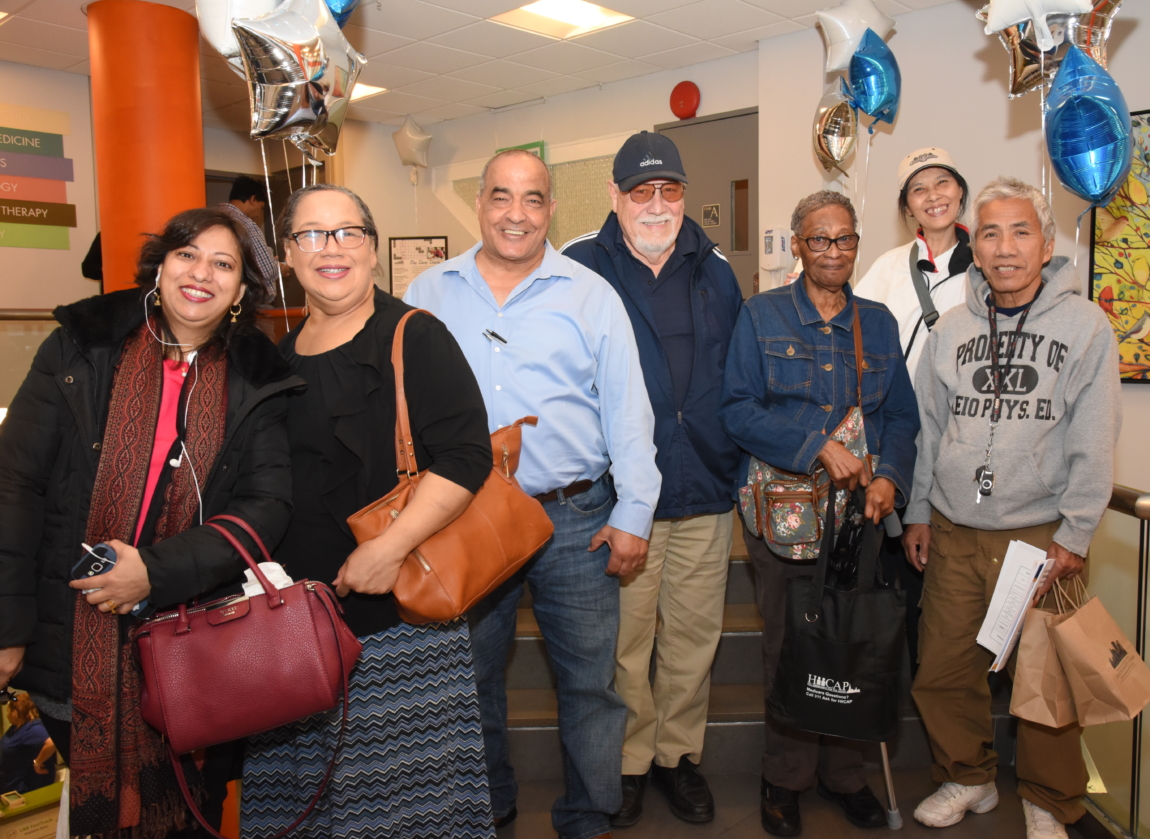 June 25, 2018 11:00 AM
When retired members of our union reach age 65 they can choose to keep using our Health Centers for their medical care by assigning their Medicare Part B to the benefit funds. Many members do exactly that, and a visit to Seniors' Days 2018 shows why. Many who participated in the event had high praise for the Health Centers and the personnel that staff them.
"I love the way the staff treats us!" said Balbina Alvarez, who was visiting with Brooklyn Health Center Medical Director Dr. Rick Walquist on May 9th. "Everyone is very friendly and very attentive."
Hotel Voice heard similar comments at all four Health Centers, as members praised the care they receive and had appreciative compliments about the Seniors' Days health awareness event.
Indeed, the event was well attended at each of the Health Centers, showing that members who are seniors and those approaching retirement have grown to really appreciate its benefits.
Seniors' Days provides specific attention to retired members, both as a whole and as individuals, and it helps members over age 55 who are still working prepare for retirement. Those that participated May 8-11 visited their respective Health Centers without any appointments being necessary, giving each of them the opportunity to speak personally with doctors, dentists and other health care professionals.
"I love our doctors and nurses, said one visitor to Seniors' Days, Sheila Blades, who was visiting with Barbara Charlot Gaspard, LPN, and Administrative Assistant Fanny Nunez-Chavez, "They really take time to listen, and I appreciate very much that the service here is so quick.""
Of course, Seniors' Days 2018 also provided a variety of other valuable services to retired members of our Union who use the Health Centers. They had the opportunity to learn about an array of significant topics, ranging from the importance of exercise to the need for good nutrition. There were even yoga instructions, as well as other demonstrations. Information was distributed on many health-related topics such as heart care, arthritis, foot care, health care proxies, colon cancer, prostate health, breast cancer, and osteoporosis, among others. Needless to say, the event also afforded many visitors with the opportunity to enjoy the company of fellow retirees.
Everyone who attended Seniors' Days 2018 received a gift bag that contained great goodies. There were also raffles throughout the day at each Health Center with some very nice prizes were awarded. There were presentations on numerous topics such as body mechanics, health care proxies, hypertension (high blood pressure) and signs of a stroke. Healthy food and other refreshments were served to all.
"I loved the lunch, the gift bag and the lectures," said retiree Pearl Williams. "This even is always special!"
Representatives from several city agencies gave valuable talks and answered questions about city services. There were reviews concerning the benefits and services available to retired members through the union, including the pension plan. These presentations, made at all four Health Centers, were also valuable to members who are retiring in the next few years.
Dental care was not forgotten at Seniors' Days 2018. Personnel from the Dental Centers set up tables with valuable advice on the subjects of dentures, fillings, root canal, bridges, oral hygiene and flossing. These displays also handed out free packages of dental products, one of the many different giveaways that were distributed throughout the day.
All who attended were reminded of the great importance of having a primary care physician. Many received various tests for blood pressure, etc. Legal issues specific to seniors were also discussed, as were the services available from the Members Health Assistance Program (MHAP).
"Seniors' Days is an event centered around our mission to work directly with retired members and those nearing retirement to keep them as healthy as possible," said Dr. Robert Greenspan, the Chief Executive Officer of the Benefit Funds. He added, "As we have said many times before, hosting the event in the environment where members receive their health care is an invaluable tool in achieving this goal."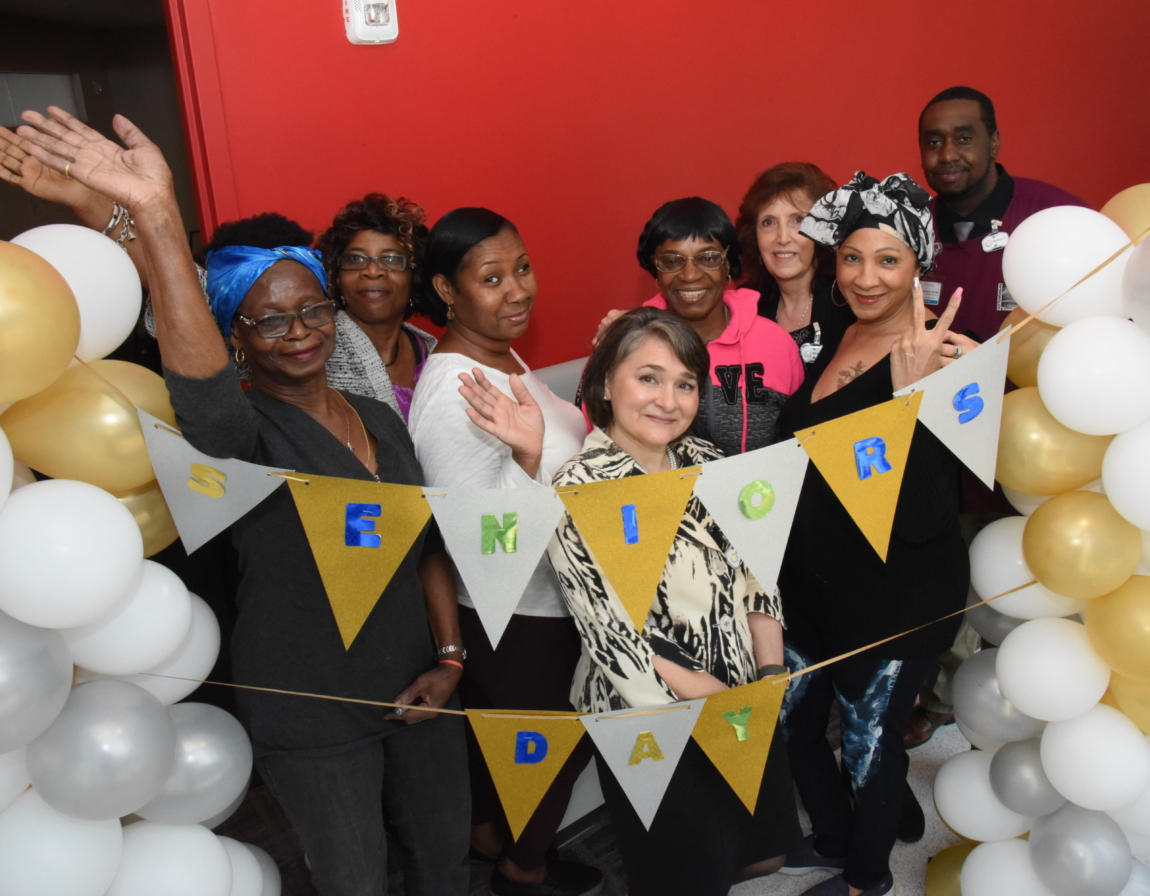 This year's Seniors' Days event lived up to its defined goal of providing participants with the opportunity to learn more about health issues specific those over age 55 and the additional opportunity to see doctors and/or other Health Center personnel in a relaxed and informal atmosphere.
"The focus of this event and all health awareness events is prevention and wellness," Dr. Greenspan added. "We were very pleased to see that so many eligible members of the Union participated."
Waldorf Retiree Violet Estridge and Sherry Netherland retiree Greta Cavender both had high praise for Seniors Days 2018. "This has been a wonderful experience," Estridge told us. "We learned things and had fun at the same time," Canender added.
Violet Estridge and Greta Cavender were only two of the many who attended Seniors' Days 2018 and had plenty of praise for the event. It is further evidence of the value of the various Health Awareness events sponsored by the Benefit Funds office. Still to come this year at the Health and Dental Centers are Kids Days, which will be held Wednesday, Thursday and Friday August 15, 16 and 17; Men's Health Week, which will take place Tuesday, October 2 through Friday, October 5, and Women's Health Week, which is scheduled for Tuesday, October 30 through Friday, November 2.