Over 250 HTC members attend BUNY rally for union jobs and safer working conditions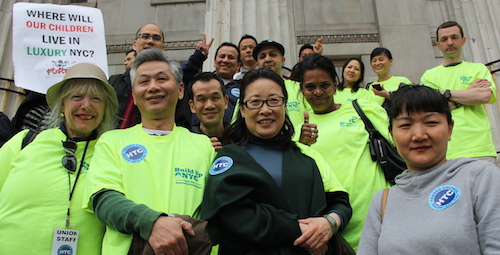 Over 250 HTC members turned out at Borough Hall to rally for union jobs and safer working conditions. HTC joined many other unions as a part of Build Up NYC to get the word out. Two workers have died at construction sites in Brooklyn in the last two months and union members came forward to say enough! Below is a sample of the many members who attended the rally. Be sure to check for more photos soon.
You can also watch News 12 Brooklyn's coverage of the event by following this link:http://brooklyn.news12.com/news/construction-workers-rally-at-borough-hall-for-better-safety-conditions-1.7794341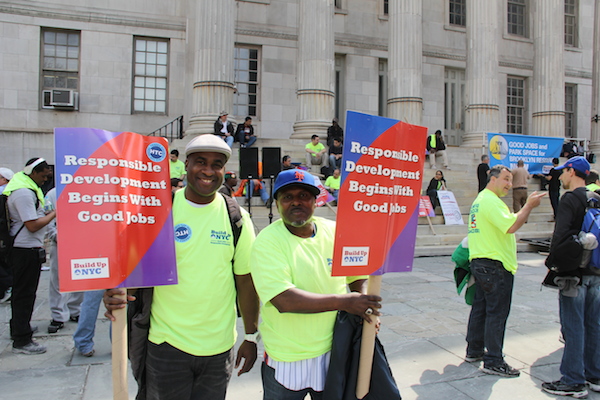 William Jackson (W New York) and Norval Christopher (Rennaissance Times Square).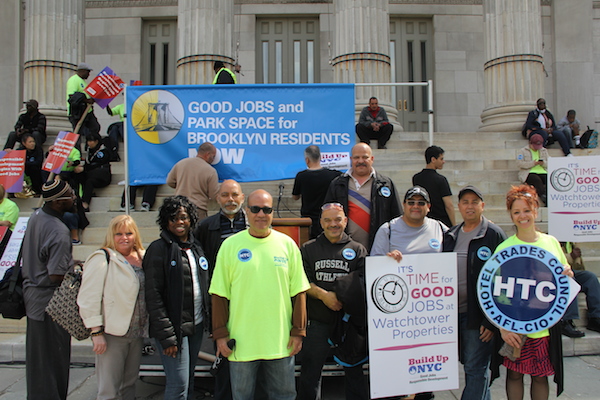 Kathy Sutcliffe (Westin Times Square), Lesley-Ann Cooper (Westin Times Square), Fernando Torres (Plaza), Isidro Abascal-Montalvo (Marriott Brooklyn Bridge), Miguel Concepcion (Plaza), Moustafa Ghoneim (Millenium Hilton), Carlos Guevara (Millenium Hilton), Francisco Pichardo (Millenium Hilton), and RFO Juana Velez.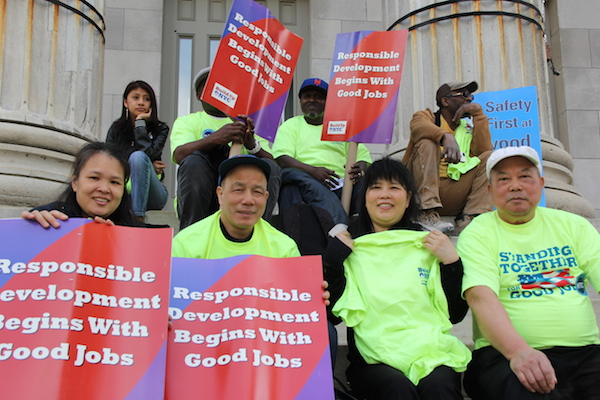 Siu Yuet Tang, Cheung Wing Li, Feng Hua Tan, Hang Xing Li (all Best Western Convention Center).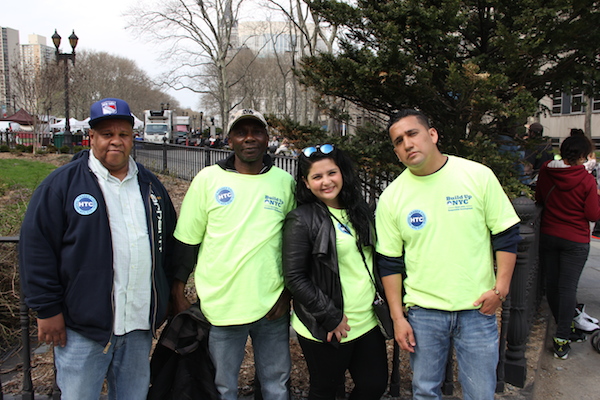 Garland Waters (Four Seasons), Clayton Griffiths (Parker Meridien), Michelle Gomez (Boathouse), and Francisco Lavayen (Boathouse).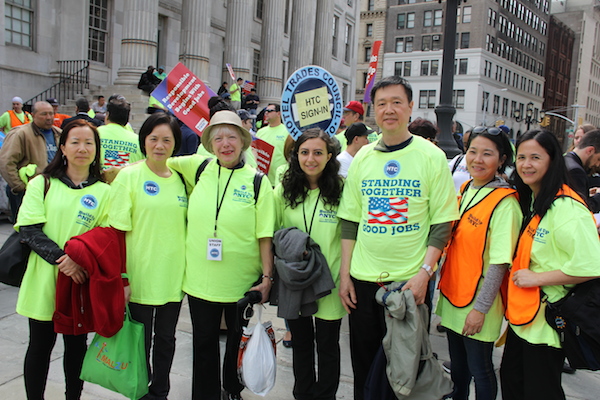 Ying Ping Zeng (Lexington), Wen Xian Yu (Lexington), RFO Wendy Baranello, Local 25 Organizer in training Dida El Sourady, Jimmy Chen (Crowne Plaza Times Square), Dolma Tsomo (Mark), and RFO Margarita Vargas.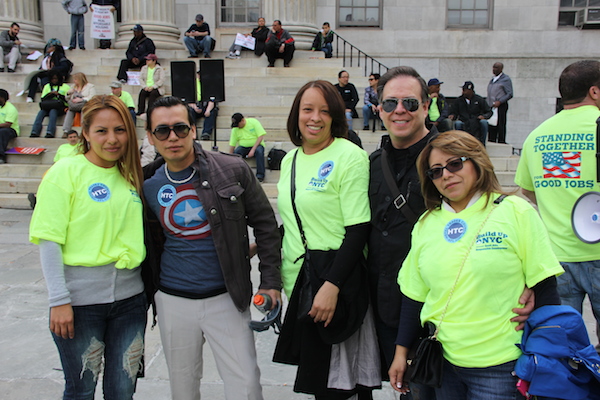 Vilma Rodriguez, Raul Levano, Carolyn Deoleo, John Bernal, and Liliana Lazo (all Boathouse).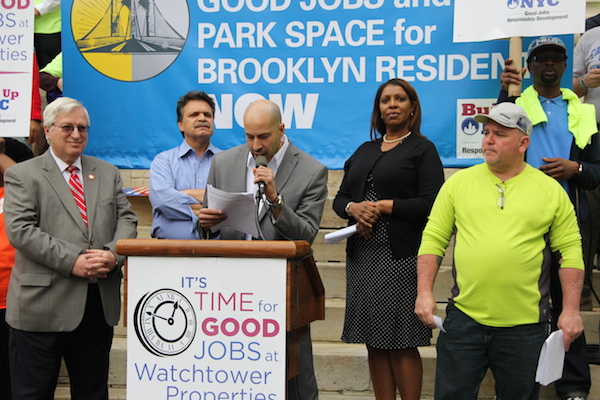 RFO Gogo Gomez addressing the crowd.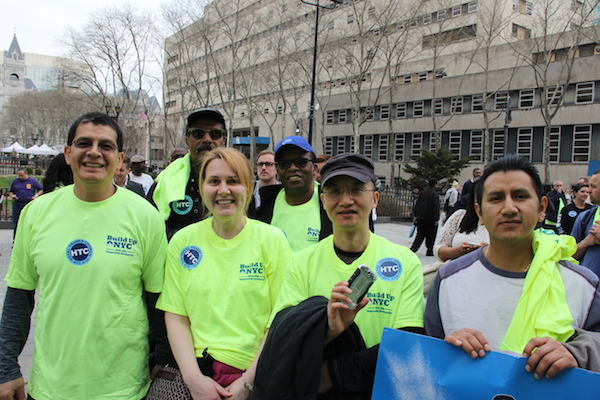 In front: Juan Pazmino, Davorka Zulj, Charlie Chu, Nestor Uruchima (all Mandarin Oriental). In back: Alfronso Donaldson and Ernest Dickens (both Sheraton NY).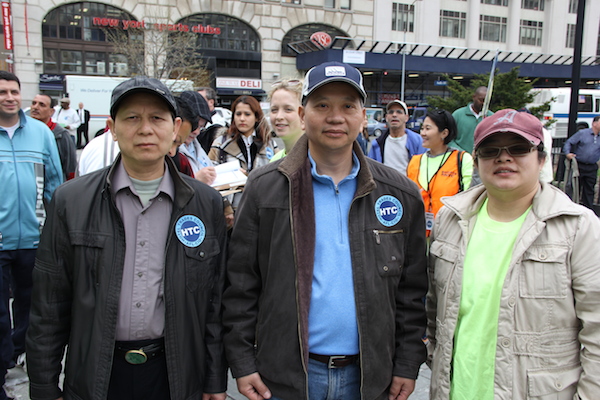 Jian Ming Zheng, Yong Jiu Liang, and Shelley Kan (all Resorts World)