NYC's hotel boom far from over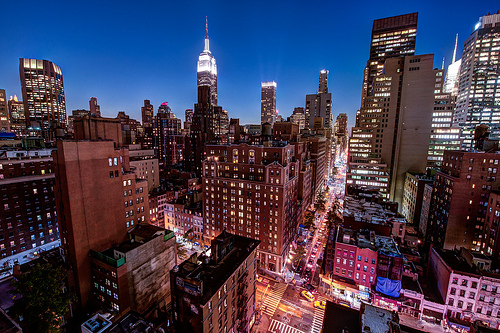 As reported in the NY Observer development of new hotels is moving ahead at an astounding pace. With high occupancy rates and soaring room rates, New York City's hospitality industry is one of the most profitable in the world. An increasing number of real estate developers have zeroed in on NYC hotels.
While much of this new hotel development is happening in midtown Manhattan, hotels are cropping up in neighborhoods in Brooklyn, Queens and elsewhere across the City. "What kind of jobs this new wave of hotel development brings and what impact the new hotels have on the standards established by the unionized hotel industry is a big question," cautions Josh Gold, Director of Political and Strategic Affairs at The New York Hotel Trade Council.
Barbarino, Al. No End in Sight for Midtown Hotel Boom. NY Observer. April 3, 2013.
Image courtesy of DaveWilsonPhotography