NY State Budget Includes Tax Relief for Upstate Casinos, Protecting Thousands of Union Workers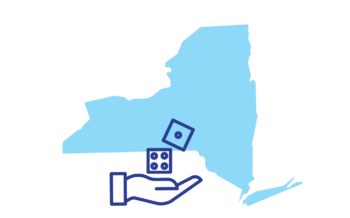 Updated: June 9, 2021 2:59PM
This spring, our Union urged the New York State Senate and Assembly to adopt several measures to protect casino workers as part of the 2021 State Budget.
Hundreds of HTC members contacted their Assembly Members asking them to protect good, union casino jobs. When the budget was finalized on April 6th, it included some vital protections for over 3,000 HTC members in the upstate casinos.
The state budget includes a significant tax break for the upstate casinos. del Lago Resort & Casino, Rivers Casino & Resort Schenectady, and Resorts World Catskills will now be able to apply for a 5-year slot tax reduction that would bring their slot tax rate down to 30% (from as high as 45%).
"This significant cut will not only help these employers remain open and protect thousands of good, union jobs, but it will put our Union in a much better bargaining position in the next contract negotiations," said HTC President Rich Maroko.
"I'd like thank all of our members who took the time to contact their state legislators. Our Union's direct engagement of elected officials was an absolutely critical component in our ability to protect thousands of irreplaceable upstate casino jobs."