New York Attorney General and Mayor Eric Adams Take Down Slumlords Running Illegal Hotel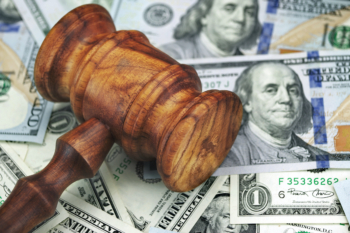 April 19, 2022 12:14 PM
On February 23rd, New York Attorney General Letitia James and New York City Mayor Eric Adams took down a pair of Brooklyn-based slumlords who ran an unlawful short-term rental operation and illegally evicted tenants during the state's eviction moratorium in 2020. The city reached a settlement of $2.25 million, requiring the slumlords to pay $250,000 in fines and turn over one of their Brooklyn properties, which will be converted into affordable housing.
From 2016 to 2020 landlords Gennaro Brooks-Church and Loretta Gendville operated illegal short term rentals in fourteen units across nine different buildings. To get around state and city regulations, the couple created 14 different Airbnb accounts and went on to earn $1.4 million dollars from the 5,600 guests who stayed in their units. According to reviews left on Airbnb by guests, these units were unclean, deceptively advertised, and the hosts did not respond to guest issues. The city had been trying to shut down these illegal hotel operations since 2016, issuing nineteen notices of violation, mostly for hazardous conditions.
These units are a perfect example of why our Union has spent the last decade advocating against short term rentals: they offer substandard experiences to guests, are a danger and nuisance to residents, and take away affordable housing. In 2010, we pushed for an amendment to strengthen the Multiple Dwellings Law, making it illegal to rent out for less than 30 days an apartment in a building with more than three units when the resident is not present in the apartment. In 2016, we advocated for legislation that made it illegal for Airbnb to advertise these illegal rental listings, and have since supported laws that make it easier for the city to track down and fine violators who try to illegally rent residential units.
It is critical that operators of illegal short term rentals are held accountable for violating these laws, and we applaud Mayor Adams and Attorney General James for their commitment to fighting illegal short-term rentals.