Meet the Candidates for New York City Mayor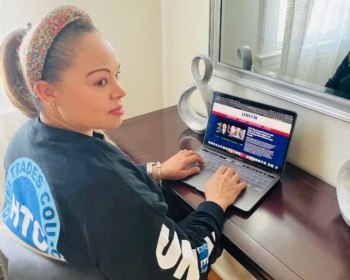 December 7, 2020 1:42 PM
In November 2021, New Yorkers will elect the next mayor of New York City. Not only will the next mayor have the power to enforce the legislation that our Union has fought tirelessly to get passed over the last decade, but they will also oversee the reopening of our local economy after this global crisis.
Our Union wants to make sure that a healthy economic recovery does not come at the expense of smart (and lifesaving) safety protocols, good union jobs, and the preservation of our working class neighborhoods. We need a mayor who will be willing to take on employers looking to use this pandemic to exploit workers, will stand on our picket lines and punish employers who break the law, and will make sure that new hotel development comes with good jobs for New Yorkers.
We want to know where the candidates stand on the issues
On December 14th, 16th, and 17th, our Union will host a series of online forums with 7 of the top candidates running for mayor of New York City. These candidates are seeking HTC's endorsement along with the backing of our militant membership in the June 2021 primary election. HTC President Rich Maroko will question each of the candidates on the issues that are most important to our Union and our communities.
We want you to join us.
Monday, December 14th from 11:30 AM – 1:30 PM
Candidates: Eric Adams and Maya Wiley
Wednesday, December 16th from 10:30 AM – 12:30 PM
Candidates: Kathryn Garcia, Shaun Donovan, Carlos Menchaca
Thursday, December 17th from 10:30 AM – 12:30 PM
Candidates: Scott Stringer and Dianne Morales
Register online to attend the mayoral forums.