Union "YES!" at the Ludlow Hotel – HTC Wins with 97% of the Vote
要閱讀中文譯文本,點擊這裡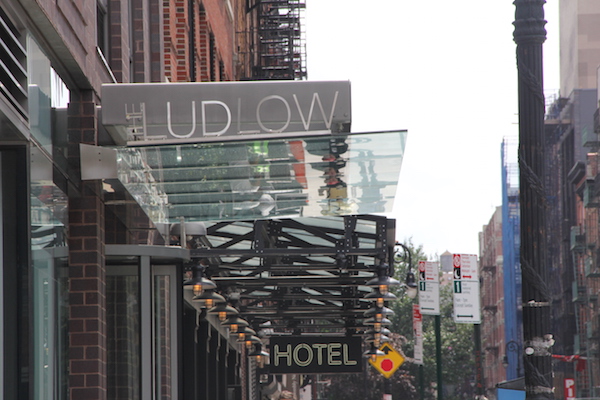 Despite a nasty anti-union campaign by management, the workers of the Ludlow Hotel, on Ludlow and East Houston Streets in Lower Manhattan, have voted by a rather unambiguous majority in favor of HTC and have now won the priceless right to negotiate. The vote was conducted by the National Labor Relations Board on August 20, 2015.
Here are the results of the vote:
| | |
| --- | --- |
| New York Hotel and Motel Trades Council, AFL-CIO | 38 (97.4%) |
| Consolidated Commercial Workers of America, Local 528, NOITU-IUJAT | 0 (0%) |
| NEITHER UNION | 1 (2.6%) |
When the last vote was counted at 4:19 P.M., the employees couldn't contain their jubilation and pride at their huge victory.
Right after the count was done, Houseman Calvin Yeung said: "We stayed united right from the beginning until the end of the anti-union campaign, because we knew we were doing the right thing by supporting the best hotel union in the world. I'm so proud of all of us!"
Houseman Leon Mai couldn't agree more, "My co-workers and I knew that the choice was completely clear all along – UNION and the REAL UNION!"
Ludlow management did their best to trick and scare the workers. Upon learning that the staff had signed union cards with the Hotel Trades Council, General Manager Marcus Nicolaidis and Director of Housekeeping Renata Zukiewicz frantically started holding anti-union one-on-one meetings with every worker on duty, going floor to floor, stopping each employee from working and forcing each to listen to a prepared message, no doubt pre-canned by the Ludlow's notorious anti-union law firm, Jackson and Lewis.
Interestingly, management's attacks focused entirely on the Hotel Trades Council, even though there was also another organization seeking to represent the workers on the ballot.
The Ludlow's anti-union campaign continued, unrelenting, even as voting was in progress. Management held four mandatory captive audience meetings in which Nicolaidis clearly implied to the employees that the company would refuse to agree to the Hotel Trades Council's proposals and broadly hinted that he would permanently replace them if they struck for a fair contract. The night before the vote, Zukiewicz even called some Room Attendants to beg them to vote against the Union.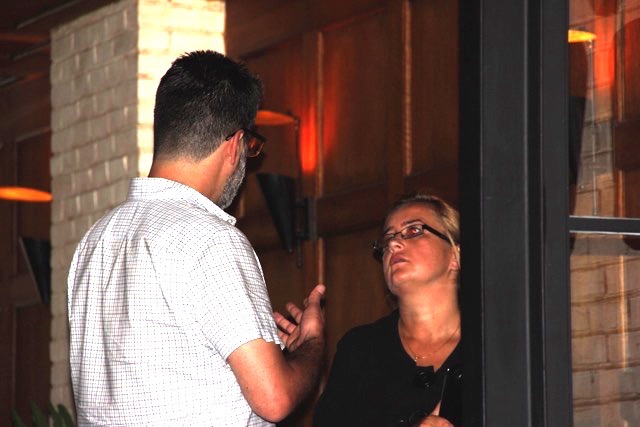 Ludlow General Manager Marcus Nicolaidis (left) and Director of Housekeeping Renata Zukiewicz (right).
Zukiewicz lied to the employees in her department about provisions of the Union's Industry-Wide contract and threatened (in carefully couched language) to take away some of the employee's scheduling privileges if the Union won the vote.
Both managers also disingenuously begged that the workers "give us another year" in which to prove that the hotel would completely reverse its exploitative policies.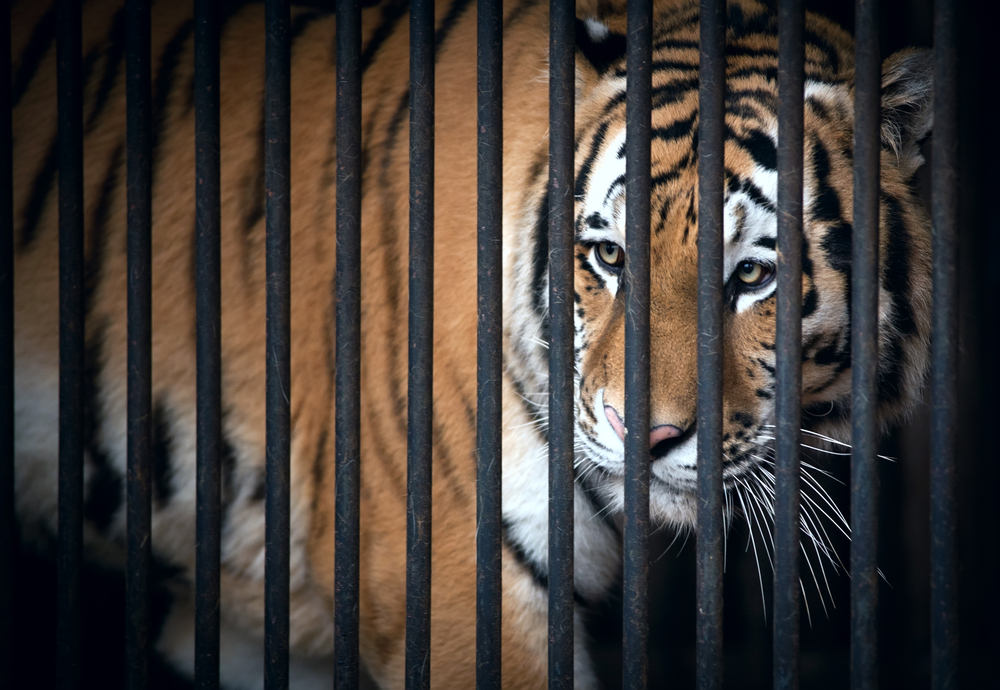 In response to her managers' insincere plea, Room Attendant Tian Cai Zhu said, "In my country we have a saying: 'If you have the tiger in a cage, don't ever let him loose because he will come back to town and eat you.'"
Management's dirty tactics had such little effect because the workers were very well-informed and did their homework. They had many discussions with HTC members from numerous hotels.
Management's heavy-handed reaction to the Union organizing drive was not surprising because the company, BD Hotels, stood to lose a lot of money if the workers won the vote. Because the hotel was non-union (until now), labor costs at the Ludlow are much lower than in other BD Hotels, like the Wellington, the Skyline, the Pod 39 and Pod 51 hotels, which are union hotels and whose employees are represented by HTC.
The Ludlow workers are paid about half what hotel workers represented by HTC earn, doing the same jobs, in New York City. Room Attendants at the Ludlow are paid approximately $14 an hour, whereas a Room Attendant hired in an HTC hotel today (with no previous experience in the industry) is entitled to a minimum hourly rate of $22.24 (which goes up to $27.00 after two years and $33.87 after four years).
BD Hotels' unionized employees enjoy full free family medical insurance, a pension, a pre-paid legal plan, and other excellent employer-funded benefits, by virtue of their union contract. On the other hand, most of the company's workers at the non-union Ludlow can't even afford to pay the large paycheck deductions the company charges just for individual coverage under its sub-standard non-union health plan. Ludlow employees have no retirement plan, no fair grievance procedure, and no job security.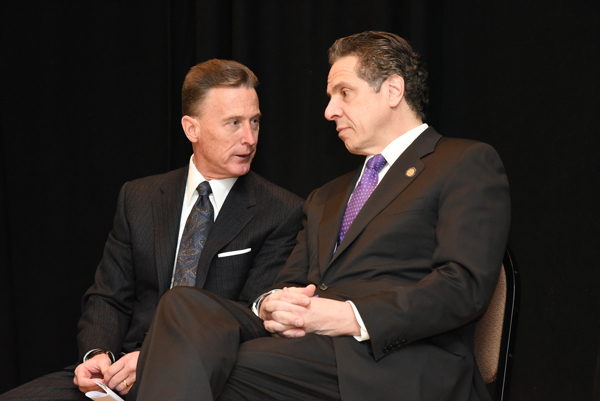 HTC President Peter Ward (left) with New York State Governor Andrew Cuomo (right) at Union Headquarters on 8th Avenue and 44th Street in February of this year.
Union President Peter Ward had this to say in response to Ludlow management's threats, "Our 32,000 members and the full resources and power of the New York Hotel Trades Council are 100% behind the Ludlow employees. Those workers will get the contract they deserve, and their exploitation will soon end."