Labor Board issues important ruling on franchising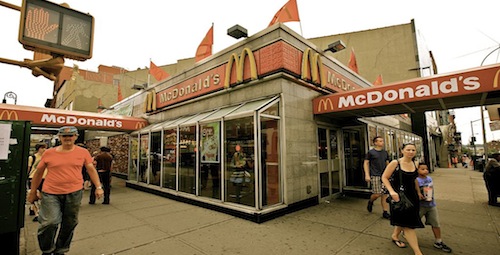 The National Labor Relations Board (NLRB) ruled that McDonald's can be held jointly liable for the wage and labor violations of its franchise operators. Franchising, a wide-spread business model in the fast food industry, and a rapidly growing business model in the hospitality industry, is a tool companies like McDonald's can use to side-step the legal liability associated with violating U.S. labor law and to stymie employees' attempts to unionize.  
If upheld, the NLRB's recent ruling would help close the franchise loophole that has allowed companies like McDonald's to make huge profit margins without being held accountable for the poverty-wage employment practices those profits depend on.
Click the link below to read more about the ruling and its consequences for workers in the fast food industry:
Steven Greenhouse. McDonald's Ruling Could Open Doors for Unions. The New York Times. July 29, 2014.