HTC VOTES: Letitia James for New York Attorney General!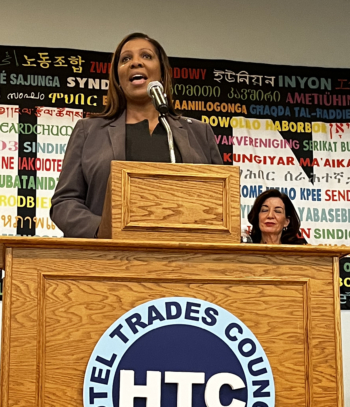 June 23, 2022 5:29 PM
Our Union supports New York State Attorney General Letitia James' campaign for re-election in 2022. Since her election in 2018, Attorney General James has made it clear that her priority is fighting for working people and protecting middle class New Yorkers from the greed of big business and special interests groups.
For example, Attorney General James was instrumental in securing an agreement with two major home care agencies to pay $19 million dollars in unpaid wages to 12,000 workers after their employers violated New York State labor laws and health protocols.