#HTC Votes! Get Out the Vote for Union Candidates in the November Election
Over the last fifteen years, our Union has been able to make our local government pass laws that have big, tangible impacts on our jobs and our communities. This has only been possible because of the thousands of members who have volunteered to get the right people into office.
In just the last two years, those members' efforts have translated into New York City beginning to require special permits to limit the unchecked development of low-quality hotels, a new law requiring hotels to notify guests of strikes and picket lines, better tools for cracking down on illegal hotels and firearms protections for our members in the workplace. Things that will benefit us all.
As we approach the State elections in November, we need everyone to do their part and give a little time to preserve this power. Find nearby canvassing locations near you on our website: hotelworkers.org/volunteer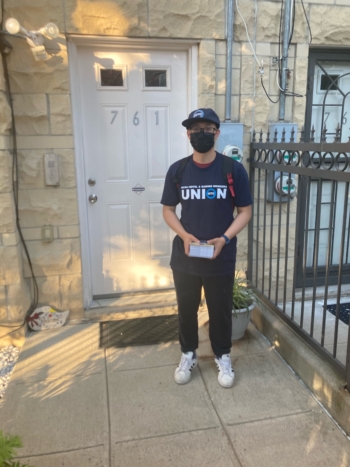 "I've brought more than fifteen co-workers to union events with me this year. I always message our group chat with volunteer events, but I also send personal messages to people who I know are free. When my co-workers say 'that place is too far' or 'I don't know that neighborhood,' I tell them 'I'll pick you up and we'll go together.'"
Aaron Chen, Pod 39.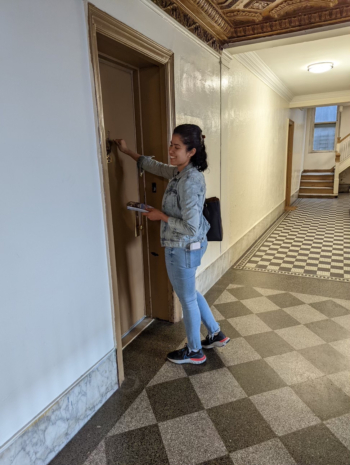 "As a new delegate, I want to lead by example. So, I went to my first canvass ever this summer. I was a little nervous but I was paired with another member Joseph Izquierdo from the Trump International who showed me the ropes. I ended up having a lot of fun!" Ivelisse Nunez, 50 Bowery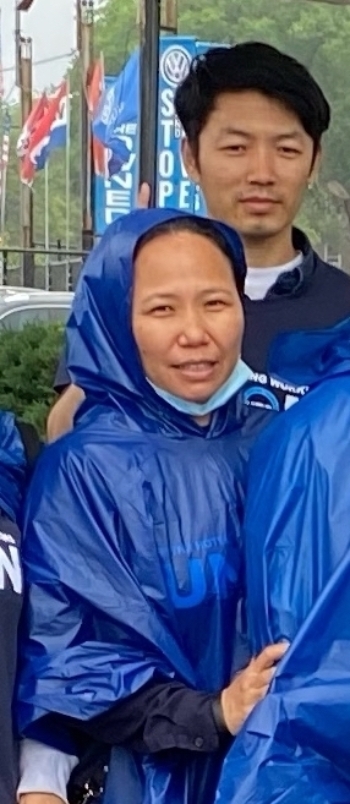 "At the 1 Brooklyn Bridge, we show up strong! A lot of us live in Woodside, Queens and we've gone to a lot of canvassing events in our area together. It's easy to be active with the Union when we're volunteering in our neighborhood." Mingyur Dolma, 1 Brooklyn Bridge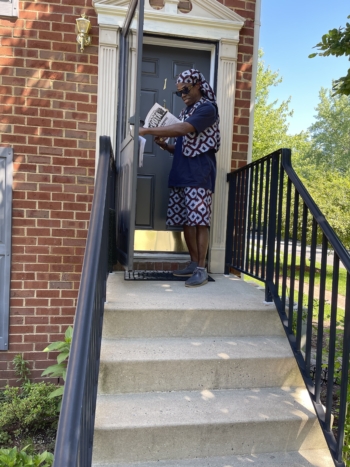 "Our Union has had a lot of success passing laws that protect our jobs, but that's only because we have done the work to get the right people elected. It's the ground game that allows us to make things happen!" Curtis Nimmons, Four Seasons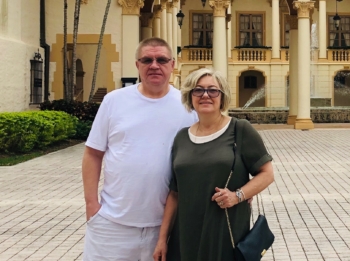 "My husband Al is a Houseman at the Pod 39. We volunteered together for the first time this summer, knocking on doors in Brooklyn. There were five other union members from my husband's hotel, and Al made sure we were laughing the whole time." - Judita Vydmantiene, Courtyard Marriott Chelsea