Hotel Cleaning Act Passes in D.C. With Help From Local 25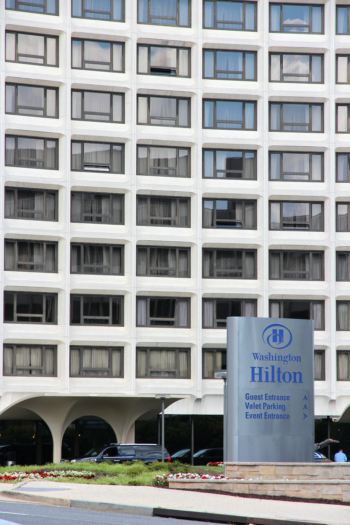 May 23, 2022 11:26 AM
On April 1st, the City Council of Washington, D.C. passed the "Hotel Enhanced Cleaning and Notice of Service Disruption Emergency Act of 2022," which established new hotel cleaning regulations in the District for the first time in 65 years. Unite Here Local 25 supported the legislation which sets the stage for new cleaning and maintenance standards to be implemented at hotels, and in turn for many housekeepers to return to work.
During the pandemic, many hotels and hotel groups across the country stopped scheduling regular daily room cleanings. Many hotel executives have framed cutting daily room cleans as a way to give guests more control and choices but the reality is that it cuts labor costs for management, by cutting workers' hours and jobs. A Unite Here report showed that such a policy could result in the loss of 180,000 housekeeping jobs nationwide—amounting to $4.8 billion in annual lost wages—revealing that hotel owners were likely more interested in maximizing profits than guest empowerment.
Local 25 members stood in front of the Washington Hilton with informational banners and flyers, informing guests that daily room cleans had been suspended. The resulting public pressure from guests and Local 25's urging led to the legislation being passed. Now, thanks to the militancy of Local 25 members, not only can many housekeepers soon expect to be able to return to work, but those who have continued working, and have been over burdened by rooms going unattended to for days at a time, will soon return to a normal workload. Washington, D.C. will soon join states like New Jersey that have secured daily cleaning requirements in large part thanks to the advocacy of unions.