Hotel Association's Attempt to Stop Hotel Worker Severance Law Fails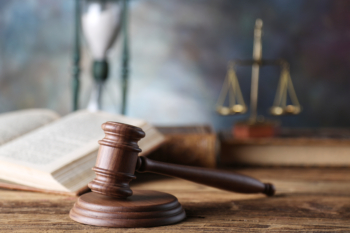 In September 2021, the New York City Council voted overwhelmingly to pass The Hotel Worker Severance Bill, designed to help laid-off hotel workers and incentivize closed hotels to reopen. The law, which was supported by our Union and signed by former Mayor Bill de Blasio, required hotels with at least 100 rooms to reopen by November 1, 2021 and recall at least 25% of their staff. If hotels did not open by November 1st, they were obligated to pay employees a weekly severance of $500 for up to 30 weeks. This law both created an incentive for hotels to reopen and recall their staff, and provided a financial cushion for the staff of those hotels that chose to remain closed.
Thanks to the severance law, 24 Union-represented hotels have reopened and 11 Union-represented hotels made weekly severance payments to laid-off employees.
Shortly after the bill was signed, the Hotel Association of New York City sued the City in an attempt to strike down the law. The lawsuit, filed in the United States District Court for the Southern District, accused the severance bill of violating state and federal laws. The Hotel Association joined another hotel, the Roosevelt Hotel, in filing an injunctionto immediately stop the requirement for hotels to pay weekly severance. On April 7th, a United States District Court judge denied the injunction against the bill, leaving the severance law in place. While the President of the Hotel Association has confirmed they will not appeal the decision, the Roosevelt is currently appealing the decision.
While most NYC hotels complied with the severance mandate, some hotels refused to obey the law in the hopes that the court would rule in their favor. Our Union has filed arbitrations against all the hotels who have yet to pay severance and we will update our members once the Impartial Chairperson makes a ruling.