"Don't Check Out on the Hotel Industry: Approve the Tax Adjustment for Upstate Casinos" – Empire Report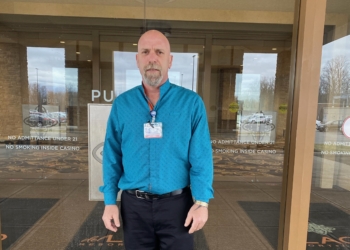 March 27, 2021 11:00 AM
This week, NY State lawmakers are considering a budget proposal to allow for fairer tax rates for Upstate casinos. HTC member Jason Donnelly, a table games dealer at del Lago Resort & Casino, explains in the Empire Report how tax parity is critical for supporting good union jobs and the local economy in the Finger Lakes.
"In order to recover from the devastating effects of this pandemic, we need to provide as many good–paying union jobs as possible," wrote Donnelly, "Because my co-workers and I are represented by the Hotel Trades Council, we receive family-sustaining wages and quality healthcare from del Lago Resort & Casino."
Read Jason Donnelly's full op-ed in the Empire Report here.