Dental Services Back in Brooklyn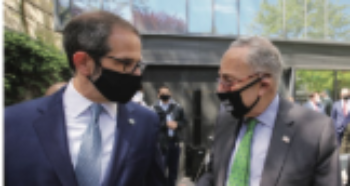 This May, we celebrated the limited reopening of the Brooklyn health center with New York Senator and Senate Majority Leader Chuck Schumer. Now, we're happy to announce that dental services are coming back to Brooklyn on August 16th! As the number of members returning to our healthcare plan continues to grow, services at the Brooklyn health center will be expanded.
The Brooklyn health center is located at 265 Ashland Place, Brooklyn, NY 11217. Members can call (718) 858-7200 to make an appointment.