Del Lago Casino Workers Win Contract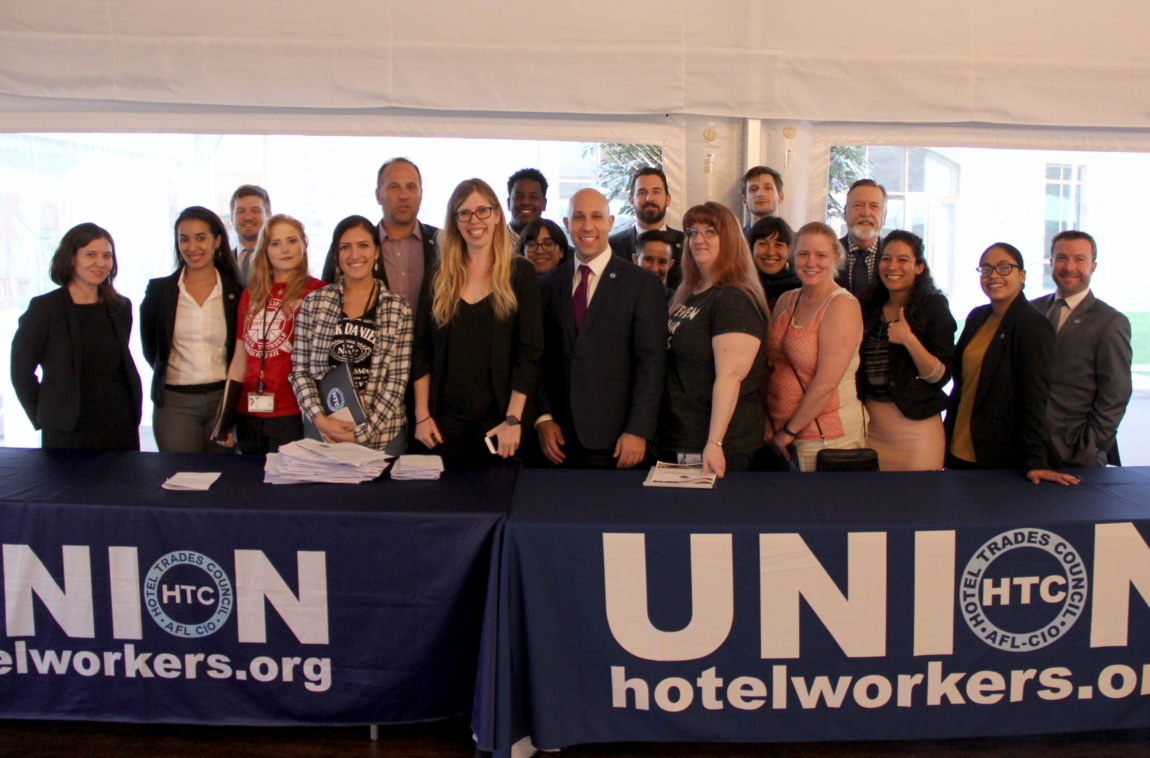 May 23, 2018 12:00 AM
HTC has won a contract for the nearly 1,000 union-represented employees at del Lago Resort and Casino in Waterloo, NY. The casino signed onto the Greater Regional Industry Wide Agreement, or GRIWA, which is the HTC contract for the region.
HTC was certified on February 15, 2017, as the collective bargaining representative for the bargaining unit employees at del Lago Resort and Casino in the Finger Lakes Region. Impartial Arbitrator Elliott Shriftman conducted the union card check, which confirmed that the Union had been authorized by the large majority of del Lago employees to represent them. As with the card check, the employees ratified the contract on May 11, 2018, by a large majority. At the ratification, union representatives, including, lawyers, business agents and organizers, met with workers to review the contract in detail, in order to allow employees to cast their vote in an informed and democratic manner.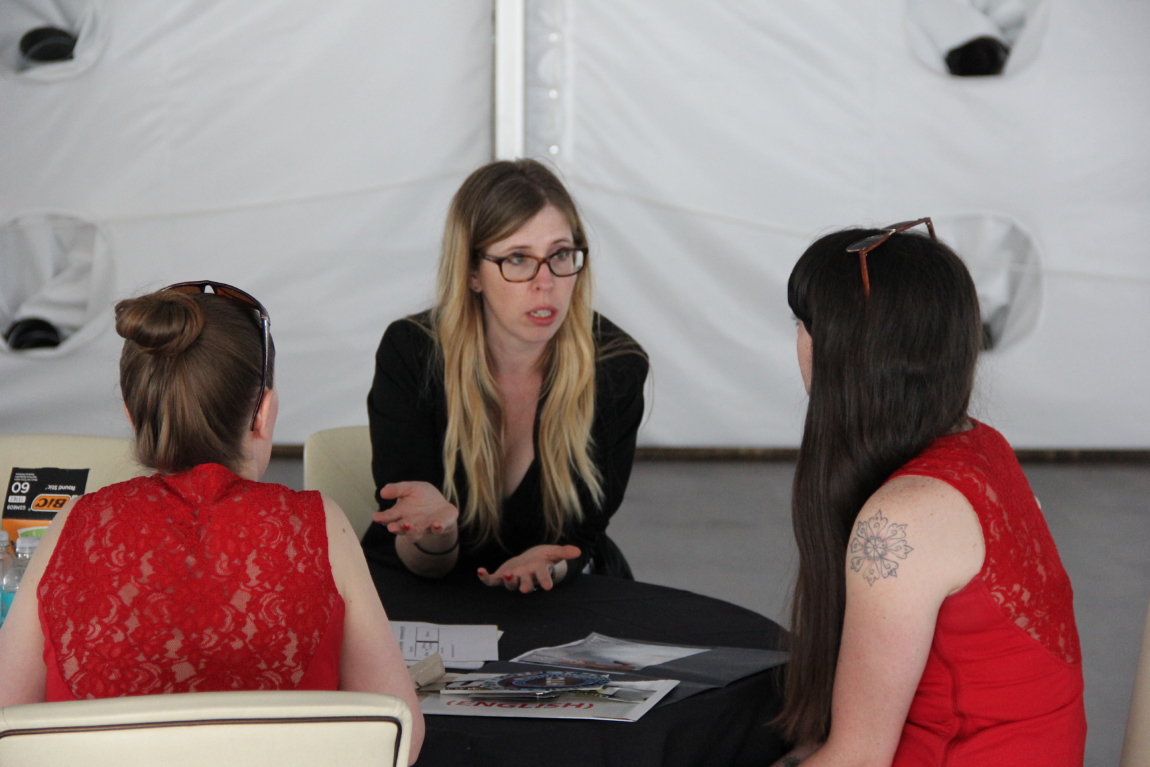 Del Lago is the second major casino in New York to sign a contract with HTC. Richard Maroko, Executive Vice President and General Counsel, led the negotiating team. After management continued to resist the Union's contract demands, the Union filed the matter for "interest arbitration" to seek to settle the remaining contentious issues. Interest arbitration is a provision in the card check neutrality agreement negotiated by the Union years before the casino even opened. This allowed the Union to take its case that the workers of del Lago deserved better wages, job protections, and affordable quality healthcare to the impartial arbitrator. Ultimately, however, the casino relented, and signed the contract without the Union having to proceed further with interest arbitration. 
When the casino first opened non-union, employees were paid low wages, quality healthcare was unaffordable, favoritism was rampant, and employees were discharged for unjust reasons. As with many non-union workplaces, management made promises to employees that were not kept and relied on ambiguous policies in the employee handbook that can be modified at any time to benefit management. Now with a signed HTC contract, those days are now a thing of the past.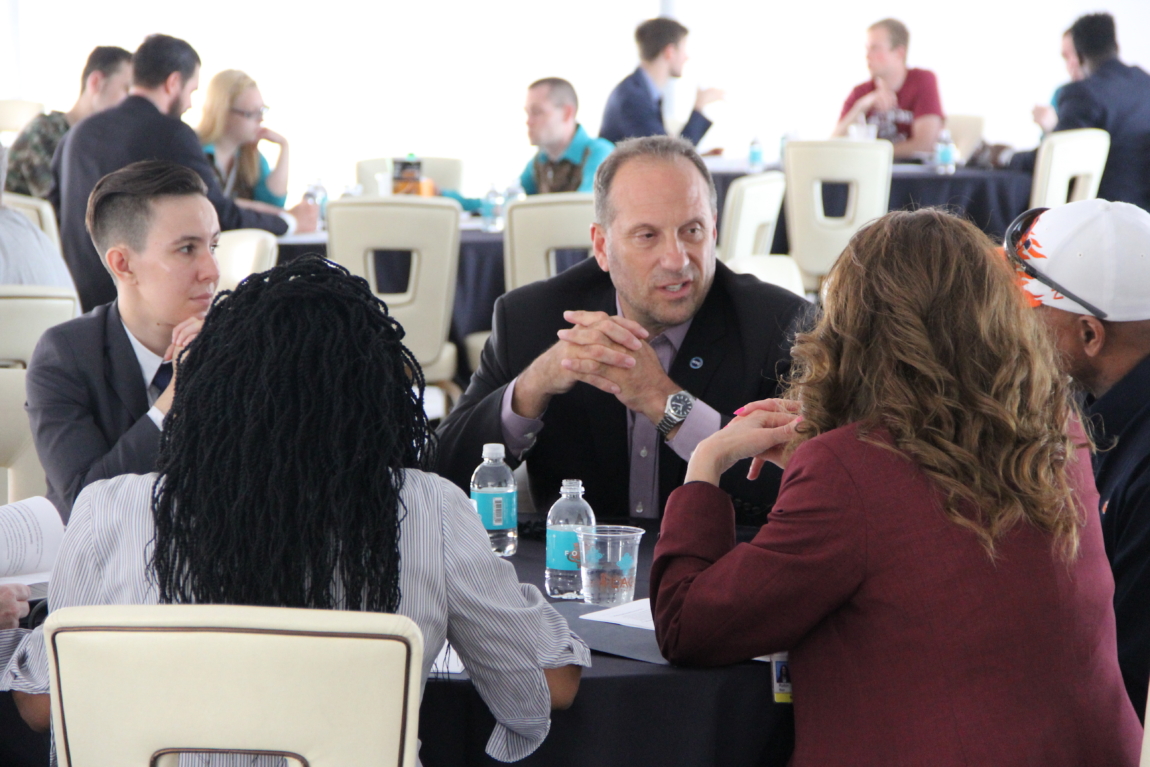 Union-represented employees will receive guaranteed wage increases (retroactive to April 1, 2018) and see their hourly wages increase by an average of 20% over the life of the contract. Despite the ever-increasing cost of healthcare, employees will see their portion of healthcare costs reduced by an average of 89% for "employee only" coverage and 70% for "family" coverage. The contract also provides employees with an unprecedented pension plan, additional paid time off now and again in January of 2019, overtime rights that far exceed what the law requires, and premium pay for those who work part-time hours and during the nighttime hours. New scheduling rights will greatly improve workers' quality of life and provide for an opportunity to plan ahead and be free from abusive schedule changes.
Dealers and Slot Attendants now have a contractual minimum "toke rate," which provides assurances that they won't earn below a certain amount per hour in gratuities. This will provide more predictable paychecks and ability to budget.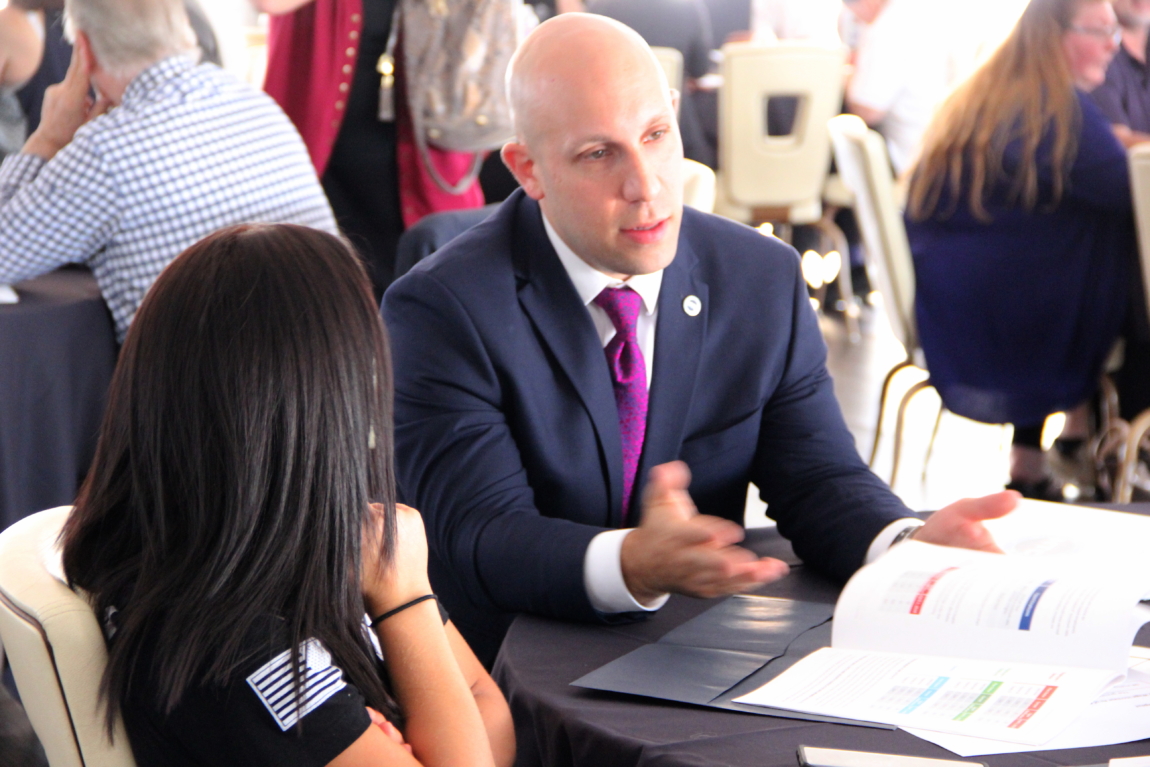 Years ago, HTC set out to make gaming jobs in New York State among the best in the country and is proud to be leading the fight. The foundation for this contract was set back in 2002, when our Union's President Peter Ward, had the foresight to create a comprehensive strategy, in the form of a "labor peace" law. This law made it possible for our Union to negotiate card check neutrality agreements with potential casino developers and operators in New York State. This allowed workers to unionize without any fear or harassment from management, as was the case for del Lago workers. 
After HTC won its first contract at Resorts World Casino in Queens, NY, President Ward proudly stated, "We have created a blueprint that will set a standard for future contracts with the gaming industry throughout the state." This was proven to be true with the Del Lago contract. HTC looks forward to continuing to improve the quality of life for union-represented casino workers throughout New York State and is currently negotiating for first contracts at Rivers Casino in Schenectady, NY and Resorts World Catskills, in Monticello, NY.
Suzzanna Richardson, PBX Operator, said:  "I really appreciate the Union's hard work and due diligence in helping me with a work-related matter. Now that we have a contract I feel as if we have a voice in the workplace and feel much more protected."
Jason Donnelly, Table Games Dealer, said: "When the Union first came into the casino many of us were unsure whether we should support the Union. I think people were scared. Now that we have this amazing and powerful contract, I am eager to continue to work with HTC and make this one of the best casino jobs in the region.