Cuomo Proposes Free Tuition at New York State Colleges for Eligible Students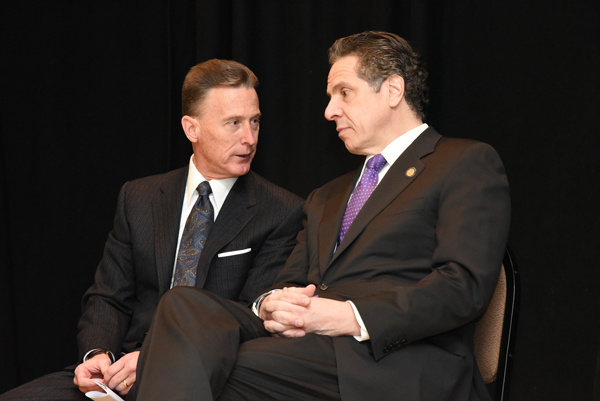 On January 3rd, New York Governor Andrew Cuomo announced a first in the nation program to provide free tuition to New Yorkers making up to $125,000 per year at all SUNY and CUNY two-year and four-year colleges.
Named the "Excelsior Scholarship," the program will help to alleviate the burden of student debt while enabling hundreds of thousands of New Yorkers to realize their dream and obtain a college education.
Peter Ward, President of the New York Hotel Trades Council, strongly endorsed the Governor's groundbreaking proposal: "We applaud Governor Cuomo's bold new proposal to provide free college tuition to New York's students. Time and again, the Governor has proven himself to be a tireless advocate for working New Yorkers, and today's announcement marks yet another chapter in that long history. Governor Cuomo understands that a free college education amounts to a life-changing reality for working parents and their children, and for this among his countless work on behalf of middle class New Yorkers, we are proud to stand with him once again."
To read more about the Governor's plan, click here.