Baby Steps: Progress in our Union's Fight for Affordable Child Care
For working parents, access to child care is an absolute necessity. Without it, holding down a full-time job is nearly impossible. Earlier this year, our Union set out to make access to child care easier and the cost, lower. Over the last couple of months, we have taken several notable first steps.
Our Union's first-ever childcare fund:
In April, our Union won a new master contract for 88 hotels and casinos outside of New York City. Within that contract, there was a special reason to celebrate: the creation of a historic new childcare fund.
"Securing high quality child care is a strain on so many of our members and their families," said HTC President Rich Maroko. "As we look to the future of our Union, we need to find ways to help our members find and pay for good, reliable care. The creation of this fund is a significant first step."
Employer contributions to the fund will start in January and will increase dramatically in 2026. The Union's leadership and representatives from the Benefit Funds have started preparing a comprehensive plan for how to best distribute the new benefit to members covered by the GRIWA contract once contributions build up.
Meaningful progress in the 2024 NY State Budget: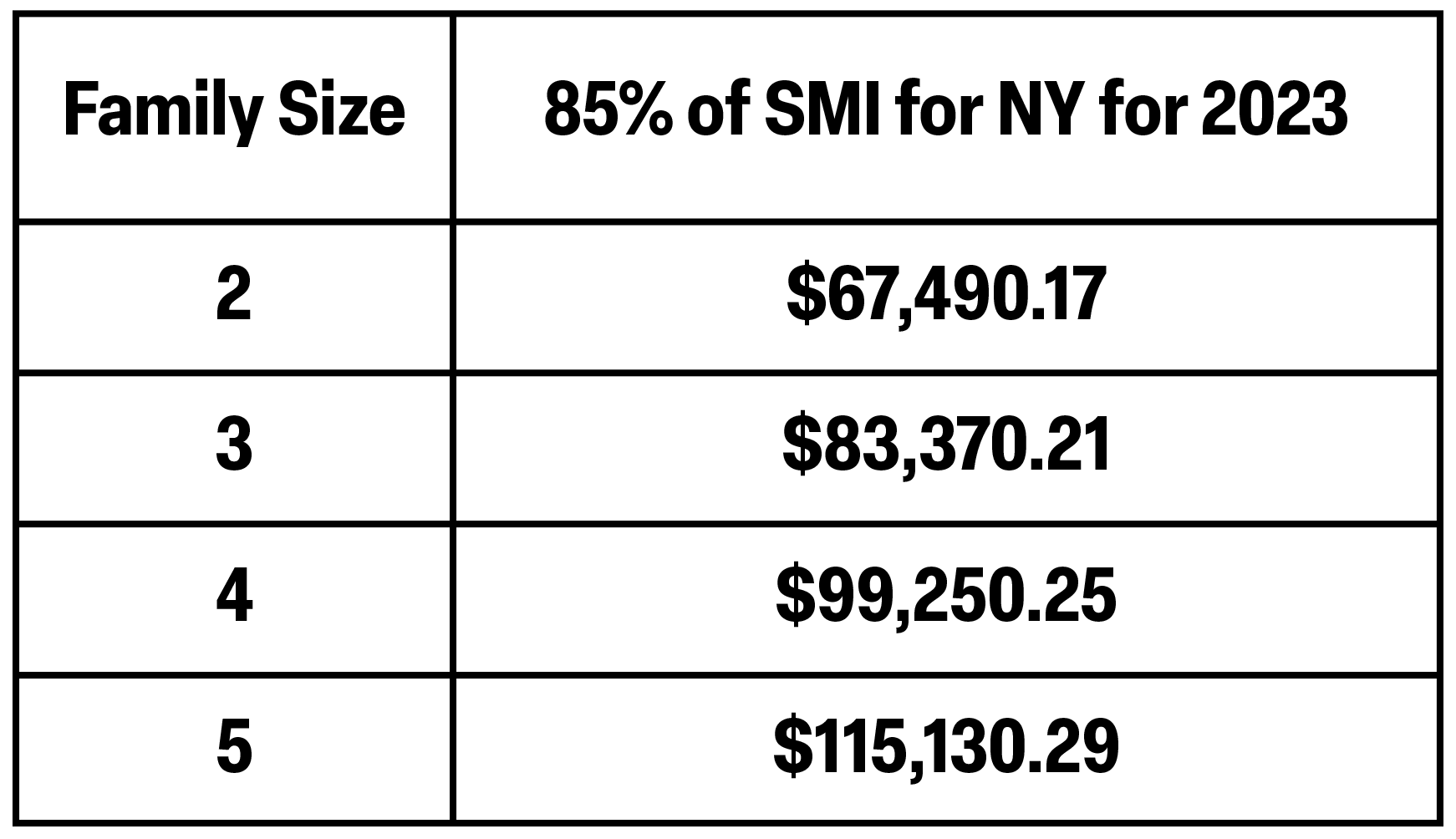 As elected officials in Albany debated the 2024 NY State Budget, the New York labor movement made sure childcare assistance was on the table. Our Union backed a successful increase to the income limits to qualify for a childcare subsidy. Previously, income limits were capped at 75% of the State Median Income ("SMI") – meaning many of our members earned slightly too much to qualify. This year, income limits will increase to 85% of SMI. By our best estimate, this means that roughly 20% more HTC parents will qualify for this benefit.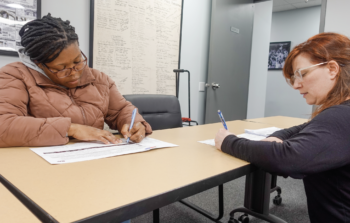 NYC Residents: Apply for a childcare voucher
Our Union has partnered with the New York Union Child Care Coalition ("NYUCCC") to help members fill out the lengthy paperwork to apply for a state subsidy. This summer, representatives from the NYUCCC will hold additional sessions at our Union's office to help eligible NYC members with the applications.
In May, Agathe LaRochelle, a Room Attendant at the Dominick, was one of the first members to get assistance applying for a New York State childcare voucher at the Union's office. Less than a month later, Agathe is about to receive tens of thousands in yearly child care benefits.
For those members who live outside of the five boroughs, our Union is preparing to partner with facilitated enrollment groups in other parts of New York State and will notify you via text alert about events in your area. Sign up for alerts at hotelworkers.org.
Are you a working parent?
We're asking every union parent to fill out this survey on our website: https://nyh.tc/childcare
The survey will help guide how we set up the Union's new childcare fund, set legislative priorities, and determine if you may be eligible for existing public benefits.
For any questions about the Union's latest efforts on child care, please call Member Services Coordinator Triza Cox at (212) 245-8100, ext. 2291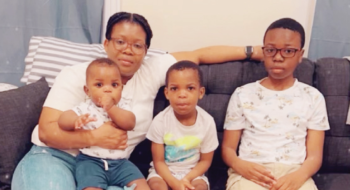 "Coming back from maternity leave a couple months ago, I was incredibly stressed about how I would be able to afford care for my 3 children and now, my newborn. I am so grateful to the Union for helping me apply for these state funds. It's life-changing," shared Agathe.