Apply Now for a 2023 Union Plus Scholarship!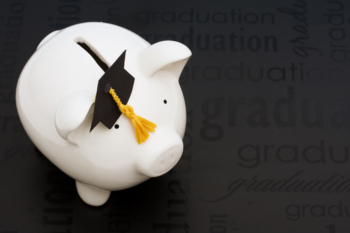 December 21, 2022 11:05 AM
The Union Plus Education Foundation is accepting applications for their annual college scholarships through January 31st, 2023! The Foundation awards scholarships to active and retired members, their spouses, and their dependent children from participating unions all over the country. The prizes range from $500 to $4,000, and are one-time awards that will be applied to study for the Fall semester of 2023.
Since the inception of this program, Union Plus has awarded over $5 million in scholarships to union members and their families – including 30 from our own Union. Don't miss out on the chance for the next prize to be awarded to you and your family!
Details about the program:
Applications are due by 12:00 noon on Tuesday, January 31, 2023

The Union Plus scholarship program should not be confused with the Vito J. Pitta scholarship program or the Division A scholarship program, both of which also award college scholarships. Details on these scholarships will be published in the winter edition of the Hotel Voice.
At least one year of continuous union membership by the applicant, applicant's spouse, or applicant's parent is required in order to be eligible.
This is a competitive scholarship program. Applicants are evaluated according to academic ability, financial need, and appreciation of labor. A GPA of 3.0 or higher is recommended. The required essays can account for up to half an applicant's total score.
Scholarship applicants are judged by a committee of impartial college educators.
Applicants DO NOT have to be Union Plus credit card holders or participants in any other Union Plus program.
All students, including previous scholarship winners, may re-apply each year of eligibility. Graduate school students may also apply.
How to apply:
Applications for the Union Plus scholarship can only be submitted online. To apply, go to: https://www.unionplus.org/
When applying for a Union Plus Scholarship, select the following International Union based on which Local you are a member of:
Local 6 – UNITE HERE
Local 153 – OPEIU
Local 3 – IBEW
Local 94 – IUOE
Local 1422 – IUPAT
Local 56 – SEIU
Local 43 - USW
The Union Plus Scholarship Committee will determine the recipients of the scholarship awards by May 31, 2023. During the first week of June 2023, award recipients will be individually notified by mail, and all applicants will be sent an email with notification that the award list is posted online. Union Plus cannot provide any information on the status of an application before award announcements are made.
We wish the best of luck to all who apply!