An In-Depth Look at the Career of HTC's New President, Rich Maroko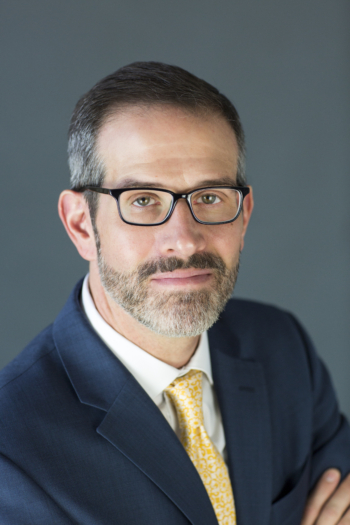 August 12, 2020 4:04 PM
By Former President Peter Ward

When I announced to the General Officers and Executive Boards of HTC and Local 6 and the Local 6 Delegate Assembly that I had decided to retire, I recommended that Rich Maroko be appointed to fill my vacant offices. I explained to them the many reasons why I believed Rich's appointment would be good for our Union.
The purpose of this report is to provide you with the same detailed description of Rich's biography and career with HTC and Local 6. Most of you who know him, know how hard-fighting and smart he is and how much he cares about our members, but I think it is accurate to assume that you do not have as complete a knowledge of his many accomplishments on behalf of our Union as I have.
Before I start, I would like to briefly say that it has been the greatest honor of my life to have served you for the last 41 years, and I will take the time to make my farewell message to you as your former President as soon as possible, but the current crisis we are all facing makes it a priority to transition leadership quickly so that there is no question that the direction of our Union is being steered by a single pair of hands.
The truth is, Rich has played a giant role in making our Union the powerhouse that it is today. He has been a key player in every major negotiation since the very public and contentious 2006 industry wide negotiations. He has secured and immeasurably improved our contracts. He led the initiative to establish our Union outside of New York City and create the Greater Regional Industry Wide Agreement (the "GRIWA") and he is responsible for the contracts at all of our casinos, which set the standards for New York's gaming industry and brought workers at HTC casinos into the middle class overnight. He's also negotiated thousands of stand alone agreements, including every new hotel contract, dozens of extra pay and reorganization contracts, and a variety of others including playing a big role in negotiating the Waldorf=Astoria severance package that won over $149 million dollars in severance pay for our members. He has wielded our political power to pass innovative legislation that protects our members and he has defeated many aggressive attempts by non-union employers to intimidate and deny their employees the right to join our Union.
We are fortunate that Rich is still a young and energetic man, because if he wanted to, he could retire today with the knowledge that he has already accomplished far more than a lifetime's worth of brilliant work for our Union.
How Rich started his career with our Union
Rich began his career with HTC and Local 6 in 2002, when I hired him to be the Union's General Counsel. At that time, the Union did not have an in-house legal department or any attorneys on staff. Because our country had entered an era (which continues still today) of increasingly aggressive anti-union litigation and tactics by employers, we knew it was crucial to have full-time lawyers on staff to handle a much greater workload more cost-effectively, supplemented by an outside law firm. We conducted a nation-wide search to recruit the best union-side labor lawyer we could find.

When I found Rich, he was working for a law firm in New York State where he represented unions and fought civil-rights cases for individuals who suffered discrimination and harassment because of their race and gender. He had received his education and legal training at some of the best institutions in the country. He graduated with a law degree from the University of Pennsylvania, an ivy-league school, and earned a Master of Laws in Labor and Employment Law, with distinction, from Georgetown University.
During my first interview with Rich, I quickly realized that not only was he incredibly smart, but he had a strong moral compass. Rich told me that he was a first generation citizen, that his mother had immigrated to the U.S. from Brazil and his father from Poland. They had both sacrificed so that Rich and his brothers could have every opportunity in life, including access to a good education. Rich was determined to work hard and make them proud, and to give back to the next generation of immigrants searching for the American dream.
When I described our Union to Rich, he lit up with excitement, both because of the diversity of our membership, and because of our Union's traditions of militancy and progressivism, and the impressiveness of our contracts. I had interviewed literally dozens of other experienced lawyers for the same position, all of whom had impressive resumes, but none of whom where nearly as savvy about union contracts and labor law, nor as passionately desirous of working for a fighting union.
Rich has protected us throughout this pandemic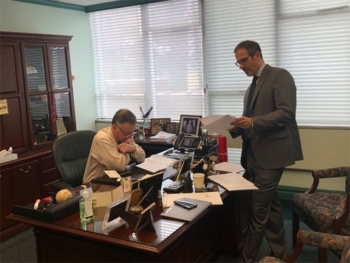 I cannot overstate how hard Rich worked over the last several months to take care of our members during this pandemic. He has led our efforts to extend your medical benefits and designed and then persuaded the industry to sign onto a safety agreement to protect you as you return to work. Some less savory players in the hospitality industry have tried to use this pandemic to eliminate daily room-cleans in order to lay off Room Attendants. Rich was able to fend off this attack on workers and worker safety both in the Coronavirus agreement and in groundbreaking legislation he spearheaded in New Jersey. Had the industry been successful, the elimination of daily room-cleans would have led to the loss of thousands of jobs and endangered the Room Attendants that continued to work.

Extending your medical benefits
As you all know, when the hospitality industry collapsed at the onset of the pandemic, our Union won four-months of extended healthcare benefits for members laid off due to the Coronavirus in hotels signed onto the IWA and a six-month extension for members covered by the GRIWA. Rich executed our Union's legal strategy to win this extension in arbitration. He then worked tirelessly to get the hotels covered by the Division A contract covered in a separate arbitration and through both arbitration and negotiations, extended healthcare at each of the casinos. Because of his hard work and intelligence, our members and their families have maintained healthcare throughout a scary public health crisis.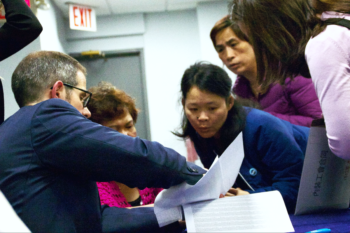 Winning the Coronavirus Safety Protocol Agreement
As most of our members know, our Union has negotiated strict safety protocol agreements to protect our members against contracting the Coronavirus at work. Rich has been the mastermind behind these agreements.
Rich has beaten back attempts by the industry to use the pandemic as an excuse to eliminate jobs (and in turn, reduce their labor costs permanently). In the Safety Protocol Agreement, he requires hotels to have guest rooms cleaned daily and requires extra cleaning of public areas. All of these provisions make sure that housekeeping staff can continue to work.
He made the industry agree to use disinfectants and cleaning supplies that are proven to be effective against COVID-19 and purchase HEPA-filtered vacuums that help to prevent the discharge of the virus into the air. He got the industry to install protective barriers at work stations, provide masks and other personal protective equipment, and enforce social distancing and mask-wearing among guests.
Rich created and negotiated a testing protocol that will help prevent an outbreak of the Coronavirus at a given hotel. He got the employers to agree to pay for testing and up to 20 additional paid days off for members who get COVID-19.
Today, this agreement covers over 160 hotels and more than 20,000 members. As a leader of our Union, this agreement gave me, and I'm sure many of you, a sense of relief that our members will be protected when the industry re-opens.
Protecting hotel workers in New Jersey through novel legislation
In the last decade, Rich has grown the Union's political program outside of New York City in the Capital district and northern New Jersey and used our political power to write innovative legislation that protects our members' jobs and increases our leverage in negotiations.
In June of this year, Rich wielded our political power to push for legislation that will require daily room cleans, the use of EPA-certified cleaning agents, and minimum staffing at the front desk at hotels across New Jersey. While the majority of union hotels have even stricter protections under the Union's Coronavirus Safety Protocol, the legislation protects tens of thousands of vulnerable, non-union hotel workers in the state. The law is the first of its kind anywhere in the country.
The many anti-union employers he has outmaneuvered and beaten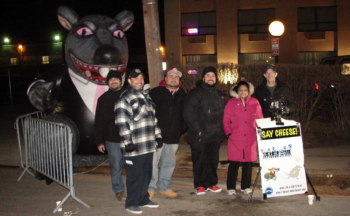 While moving the ball forward in our contracts and at city halls and statehouses, Rich has defended the Union against some of the nastiest and most aggressive employers who have tried to challenge their workers' rights to organize.

He has played a crucial role in all our Union's organizing and contract fight victories in his time here. I can't tell you how many employers have made the foolish mistake of assuming that a contract fight with our Union would simply involve having two or three pathetic strikers sitting outside with signs hanging around their necks. Had they done their homework, they would have found that isn't how we do things, and would have understood they were in deep trouble.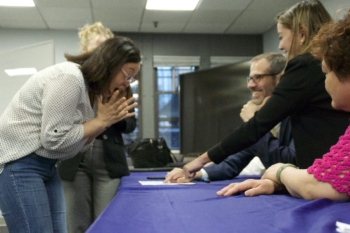 Sheraton Four Points Chelsea
In 2007, John Lam challenged our Union recognition at the Sheraton Four Points Chelsea after over 75% of his employees signed cards choosing to be represented by HTC. Lam hired a series of litigious and notorious anti-union law firms to take his case all the way to the 2nd Circuit Court of Appeals. Rich oversaw the Union's complicated arbitrations, litigation, and negotiations with Lam for over 12 years. A federal judge confirmed an arbitrator's award confirming union representation for the employees at the hotel in 2014. In May of 2019, our Union got Lam to sign onto the IWA at the Sheraton Four Points Chelsea and won nearly $6 million in back pay for the employees. Rich simultaneously reached another agreement with Lam, to sign the IWA at the Soho 54, which the Union organized in 2016 in order to put additional pressure on Lam.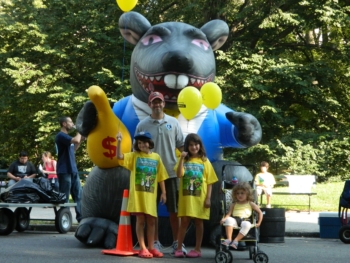 Boathouse strike
Rich was also the Union's General Counsel during the campaign to organize the Boathouse restaurant that lasted for over 2 years and ended with a nearly 8-week strike, which turned that famous restaurant into a ghost town surrounded by a teeming sea of passersby in the middle of Central Park. Rich oversaw various parts of our legal strategy, including our case at the National Labor Relations Board to defend 32 workers who were illegally fired for supporting the Union, defending against the Boathouse operator's aggressive legal tactics to try to prevent a fair election, and assisting me in difficult negotiations. We won union recognition and a great contract for the Boathouse workers on September 26, 2011.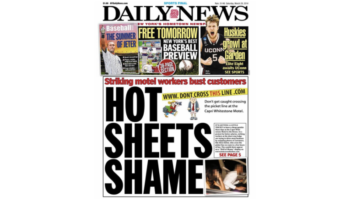 Capri Whitestone Motel strike
In 2014, the owner of the little Capri Whitestone Motel in the Bronx refused to sign a contract renewal after it expired and then unilaterally cut wages from $24.80 to $10.92/hour and stopped making contributions to the workers health and pension plans. The Capri Whitestone is a so-called "hot sheet" motel, renting rooms, shall we say, multiple times a night. Rich assigned a team to not only place a picket line in front of the motel, but also take photographs of guests crossing the picket line. Leaflets were passed out informing the guests that they should visit a website to see themselves crossing the picket line. The strategy was aggressive, unusual, and effective.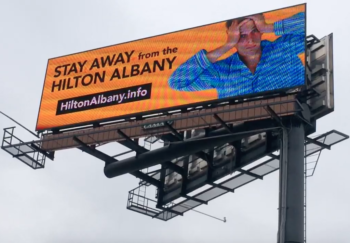 Hilton Albany contract fight
Rich somehow managed, without a strike or picket line, to get 26 out of 27 New Jersey and Albany area hotels to sign HTC contracts when our Union assumed responsibility for representing those workers when their much weaker locals dissolved. But the Hilton Albany was one hotel that decided to challenge our Union. In 2017, the new owner of the Hilton Albany attempted to gut the Union contract. The hotel tried to eliminate the employees' pension plan, reduce vacation and bereavement leave, offered a 1% wage increase, and at the same time, wanted to increase the employee healthcare contribution. They resisted many of the most important non-economic proposals from the Union, including panic buttons and protections against discrimination for transgender workers.
At the negotiating table, Rich prevented the employer from declaring impasse, a legal term that would have essentially allowed the hotel to stop negotiating with the Union and implement its final offer. He also took the contract fight to the streets, recommending that the Union start a picket line and begin boycotting the property to put economic pressure on the hotel.
And then, he took the campaign to City Hall. As many long-time members may remember from the 1985 strike, when we put up a picket line, guests often wanted to leave the hotel (either because they were sympathetic to the strikers or more often, because they couldn't stand the noise). The biggest hurdle we encounter is that the guests don't find out about the strike until it's too late, especially with today's technology of booking online, it's likely they've already paid for their stay and can't get a refund. Rich came up with the idea of getting a law passed that would require hotels to notify guests about a picket line or strike, in advance, and offer a full refund. Hotels that failed to properly notify guests would be required to offer them a refund of 200% of the cost of their reservation. It makes the picket line immensely more effective and an even more powerful tool in contract negotiations.
Less than a month after passing this legislation for the first time, in Albany, the owners of the Hilton Albany caved and agreed to increase funding for the employees' pension plan, offer substantial wage increases, reduce the cost of healthcare for the workers (and offer free healthcare for the employee-only plan), provide panic buttons, agree to non-discrimination language for transgender employees, and sign a dignity and respect clause.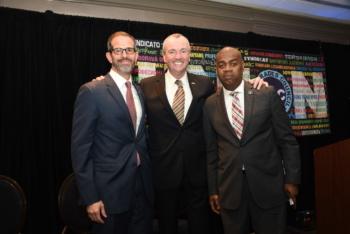 Holiday Inn Newark contract fight
In early 2018, Rich worked with the mayor and city council in Newark, New Jersey to craft a law that provided these same protections, and more.
When the Union contract expired at the Holiday Inn Newark, the owner threatened to replace the Union employees with workers from a subcontracting agency. Rather than be intimidated into negotiating a weaker or less expensive contract, Rich got legislation passed in Newark that protected the workers at the Holiday Inn Newark and expanded the legal rights of hotel workers across the city. The law prohibited any Newark hotel owner from using a staffing agency. This not only protected the employees at the Holiday Inn, but also non-union workers across the city, as subcontracted workers usually make minimum wage and have little, if any, benefits. The law also required that in the event of a sale, Newark hotel owners must ensure that the current employees keep their jobs under the new owner. And in the event of any future picket lines, it required hotels to notify the guests in advance and offer a full refund, just as the Albany law did.
Management caved in negotiations a few months after the bill was passed. The Union members at the property kept their positions. Rich successfully fought off the hotel's attempt to gut the grievance and arbitration procedure and won improved job security protections. The new contract also included wage increases of over $1 per year for non-tipped employees, 2 additional sick days, 2 more bereavement days, increased vacation benefits, and more funding for the medical and retirement plans.
Growing our Union by tens of thousands of members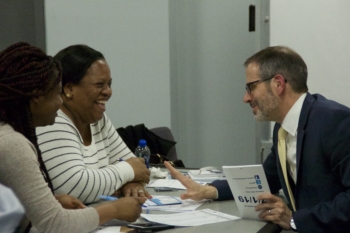 Rich has helped our Organizing Department in over 17 elections at the NLRB since 2002. Many of these elections included unlawful attempts by hotels to intimidate workers from joining the Union by making illegal threats and bribes, firing union supporters, and attempting to delay and block union elections at the NLRB. Rich has successfully defended our right to organize in every case and, once he reached the negotiating table, made sure that employers paid for their vicious behavior. He's also worked to make it easier and safer for workers to organize with our Union, by improving the language in our contracts that require employers to remain neutral during an organizing drive and pushing for legislation to expand labor peace.
Improving the Union's card check neutrality agreements
When I started working at the Union, we didn't have an Organizing Department. After the 1985 strike, I was assigned to establish an Organizing Department, and the first new organizer I hired was a young Shop Chairman from the Carlyle Hotel named Jim Donovan. The cards were really stacked against us at that point. Employers were extremely aggressive and our Union had no contractual rights that assisted us in organizing non-union hotels.
In 2001, we won card check neutrality as part of the Industry Wide Agreement.
When Rich came on staff, he immediately started implementing achievable practical improvements in our right to card check neutrality and helped us change the dynamic with employers. He also helped me strategically leverage this provision to win the 2012 contract. In 2011, shortly after we began representing workers in northern New Jersey, Rich attempted to execute card check neutrality at the Sheraton Parsippany because the operator, Starwood Hotels & Resorts, was bound to card check under the IWA in New York City. Starwood challenged the decision and Rich defended our position - that our card check neutrality clause had no geographic limitations and would apply to hotels outside New York City. The arbitrator ruled in agreement with Rich and the Union. That case terrified the hotel industry because, in theory, it gave HTC card-check neutrality rights everywhere in the United States and beyond. The odds were that the decision would not be able to be used that way, but the possibility that it might was a very potent threat, which Rich and I used as leverage over the industry to win the 2012 IWA. In exchange for that deal, Rich and I agreed to limit the geographic area to where our card check neutrality applies to just the regions where HTC has jurisdiction.
The 2012 IWA included novel contract improvements, the highest wages we've ever negotiated, millions of dollars towards improving our health benefits, and staved off every outrageous demand that the industry made at the bargaining table. Rich got the industry to affirm that we have card check in the Capital District of New York State, Northern New Jersey, Westchester and Long Island, where we are building our power by organizing more hotels. He got hotel owners (not just the management companies they employ) to be bound by card check, and made it more difficult for companies to play corporate shell games to get out of their obligation to honor card check neutrality. Our Union has organized and transformed the lives of over 15,000 workers through card check neutrality agreements since 2012.
Labor Peace
Rich also leveraged the Union's growing political power in New Jersey to win labor peace statewide, a provision our Union won in New York State years earlier. The new law, passed in early 2020, requires that if a new hotel is going to be developed on public land or with public funds, the owner must sign a labor peace agreement. Labor peace agreements guarantee that future hotel workers will have the right to decide whether or not to join a union without suffering through a typical anti-union campaign.
Changing the lives of casino workers
Rich also played a vital role in establishing our union in New York's emerging gaming industry. Nearly 20 years ago, I began to think about how our Union would organize a new casino industry in New York, which I believed was coming, even though many other unions had tried and failed in states across the country. As I worked lobbying politicians, I assigned Rich to draft legislation that would guarantee labor peace in the emerging gaming industry. As a result, we now represent 9 gaming facilities around the state and over 4,800 gaming workers.
Rich is responsible for the contracts at all of our casinos, which brought these workers into the middle class overnight.
A tough and creative negotiator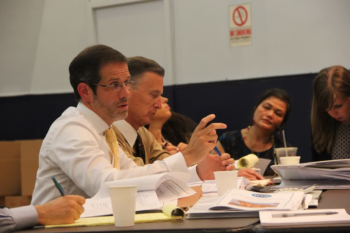 When Rich started at the Union, our Industry Wide Agreement (the "IWA") was already the best contract in the world for hotel workers. Under his direction, it has become much stronger and more ironclad. His mind has been a fountain of innovative and original ideas to make our contracts stronger than other union contracts, but most remarkably, he then successfully helped us to actualize them in black and white on the pages of the IWA, the Division A contract, the GRIWA, and in thousands of stand alone contracts. He has also expanded the rights and protections we have won in the IWA to hospitality workers in New Jersey, Westchester, Long Island, and the Capital District of New York and to gaming workers in New York's new casino industry.
At this difficult moment, the contract language that Rich has created and negotiated is the reason our Union is in a much better position to survive this crisis than most unions in devastated industries like ours.
His work making our contractual civil rights protections even stronger
Rich has also negotiated contract language to combat discrimination, sexual harassment, and to increase and protect our members' civil rights.
Panic buttons: In 2011, after a member was sexually assaulted and then heinously accused of prostitution by her offender, Rich came to me with a bold new idea to reduce the threat of sexual assault in Union-represented hotels: Require hotels to provide panic buttons to workers. The "panic button" system would allow employees to silently alert security of a problem as well as their physical location in the building. No other union had any such contractual protection, and the employers pushed back hard against installing panic button systems in their buildings because of the extreme expense. In the 2012 industry-wide negotiations, Rich and I convinced the industry to agree to the technology. Rich subsequently persuaded employers bound to the Division A and GRIWA contracts to provide panic buttons and he personally supervised the Union's team of Health & Safety experts, business agents, lawyers, and organizers to see that each hotel implemented the new requirement, an immensely complicated project that took a few years to complete.
Expanded anti-discrimination language: Rich has successfully worked to expand the non-discrimination language in our contracts. In 2006, we won protections against discrimination or harassment based on national origin or citizenship status in the IWA. In the GRIWA, we expanded protections against discrimination based on a worker's marital or parental status, gender identity or gender expression, personal political beliefs or associations, immigration status, lawful off-duty activity, or veteran status. These were all goals Rich recommended and largely made happen.
All of our master contracts also include protections against discrimination for any other trait protected under federal, state, local law. Rich understood that while New York, and New York City in particular, have some of the strongest protections against discrimination in the country, it was important to have this language in our contract. Before I recruited Rich, he was representing individuals in civil rights cases. In one case, he represented a woman who was discriminated against based on her gender by her new employer, her local police department. The evidence that she was in the right was overwhelming, but the case took over 10 years to work through the court system. In the end, Rich won the case, but the victory was hollow. The woman he represented had moved on with her life and no longer wanted to be a cop, and the police department that had discriminated against her barely got a slap on the wrist. By winning the right to handle discrimination claims through our grievance and arbitration system, Rich recognized that we would be able to ensure that cases of discrimination would be handled expeditiously and therefore that justice, real justice, would be obtainable for our members.
Immigrants' rights: Rich pioneered new protections for immigrants in the 2006 and 2012 IWAs. In 2006, he won protected, unpaid leave for members to handle matters at immigration court, the right for a member without work authorization to be reinstated if they could provide valid paperwork within 12 months, and he made hotels take any and all reasonable steps to resolve no-match letters with an employee first, prior to taking any adverse employment action. In 2012, Rich led our efforts to successfully push for even more progressive strides towards protecting immigrants under the contract. The 2012 IWA included the right for a member to change their name and/or Social Security Number without fear of repercussion, prohibited the use of programs like E-verify, prohibited management from re-verifying work authorization papers that are facially valid, and banned management from inquiring into a member's work authorization status to discriminate or retaliate.
Combatting voter suppression: At this moment, we are watching as Republican lawmakers across the country impose obscene schemes to cheat millions of largely minority Americans out of their precious and hard-won right to vote. This especially highlights the foresight Rich had in drafting and winning contract language in the GRIWA in 2018 that made it easier for our members to exercise their right to vote. Employers must give members paid time off to vote up to 3 times a year, offer voter registration on-site, and issue an employee ID that meets the voter ID requirements that exist in 36 states. You can bet that Rich will not rest until all of our contracts have the same language.
Dignity and respect: Rich took one of the principles our Union was founded on— that hotel workers deserve fair treatment and respect on the job— and secured it in black and white, legally binding language. The dignity and respect clause requires management to treat union-represented employees with dignity, respect, and professionalism and it prohibits verbal (and of course, physical) abuse and harassment of employees. After years of operating non-union, managers are used to abusing their power and disrespecting employees. Far too often, when we win union representation and a contract, those same managers try to hold onto their power and continue treating our members with a lack of respect. Rich made sure there would be steep penalties when they do, including the right to bring the manager to arbitration. This language also simply added teeth to our Union's ability to prevent abuse in all our shops. The odds are very good that your contract includes this protection and you can thank Rich for that. Rich came up with the idea and proceeded to negotiate these protections at dozens of hotels and in the GRIWA in 2018.
Protecting employee privacy: Rich has also drafted enhanced privacy protections for the workers we represent, which we won. In 2006, he drafted language that greatly restricted the use of hidden surveillance equipment by management and required management to notify the Union of such cameras. In the GRIWA, he took privacy protections even further by prohibiting management from drug testing or running background or credit checks on employees after they have passed probation, and banning the use of lie detector tests.
Ban on the use of employment referral agencies: In negotiations for the most recent extension of the IWA, Rich took on the industry's use of exploitative employment referral agencies. Referral agencies charge prospective employees - very often new immigrants - thousands of dollars to get a job in a union-represented hotel. And sometimes, managers will get a "kick back" from the agency. Any employer signed onto the IWA is now banned from using fee and commission-based referral agencies.
His work strengthening our job security rights
Rich has consistently been one step ahead of the ever-evolving hospitality industry. He has been able to anticipate trends and new technology that threaten our members' jobs, and design contract language to protect them.
Successors & assigns: For many decades, hotels made their money by selling rooms. In recent years, that changed. Today, the hospitality industry is dominated by real estate speculation, with a union-represented hotel being sold or changing operators, on average, every 2 weeks. During the 2006 industry wide negotiations, Rich improved the contract language that guarantees that members will not be adversely affected if their hotel is sold or changes management companies by binding hotel owners, rather than just management companies, to the contract. In 2012, he further strengthened these protections by requiring more advanced notice from employers of a potential sale and established a template "assumption" agreement that a prospective buyer must sign to guarantee the continued employment of the existing workforce, along with the contract. This language, known as successors & assigns, has been invoked hundreds of times since we won it in the 2006 IWA. Imagine the tens of thousands of our members who would have lost their jobs but for this single accomplishment of Rich's.
Protections against bankruptcy/receivership: Rich identified the need to improve the IWA's protections against bankruptcy and receivership. Too often, bad employers will take advantage of bankruptcy laws in an attempt to evade workers' rights or to get rid of the Union altogether. In the 2012 industry wide negotiations, Rich overhauled the bankruptcy protections in the contract to ensure that: 1) any court appointed receiver would be required to honor the Union contract; 2) that the Union would have the right to go out on strike if the courts modified the IWA; and 3) that any changes made to a contract in bankruptcy court would be immediately reversed as soon as the hotel was no longer in financial distress.
Protections against corporate shell games: In 2012, Rich recognized that more and more, hotel companies were no longer owning hotels but were instead entering into management contracts with outside owners. Often, companies will use complex corporate structures to try and get out of their obligations. Rich modified, and got the industry to agree to changes in, the preamble of the IWA to make it clear that hotel owners, managers, operators, and any of their "affiliated or related" entities are also bound to the contract.
Preventing diversion of bargaining unit work: In the 2012 industry wide negotiations, Rich improved the language that prevents any non-union worker, including managers or subcontracted workers, from doing the work of a union-represented worker who is on layoff or reduced work week. Similarly, the 2012 IWA clarified that management can never perform so much bargaining unit ("union") work that it would justify the employer hiring another union-represented worker. This contract language not only protects our current workers, but it protects against management eroding the number of union positions over time. Through this contract language, the Union has won millions of dollars in back pay for employees who were unjustly laid off.
Protections against new technology: Rich has negotiated improved contract language at dozens of hotels to prevent employers from increasing our members' workload or eliminating union positions through the introduction of new technology. This has become increasingly important today, as the global hotel industry plans to cut staff and implement new technologies.
Extended medical leave: In the 2012 industry wide negotiations, largely through Rich's efforts, our Union increased the time that employees retain their recall rights while out on medical leave from 26 weeks to 52 weeks. Under the improved language, if an employee isn't able to come back to work within 52 weeks, they have up to 208 weeks - that's 4 years - to be placed on a rehire list and hired for the next available position.
Protections against unforeseen changes in the law: In every contract, but particularly long-term contracts like ours, it is important to have a "separability clause." This clause ensures that the remaining portions of the contract survive should any provision in the contract be nullified by a change in law or a court decision. Without such a clause, an act of Congress or a court's undoing of one minor provision in the contract could render the entire contract to be deemed unlawful. Understanding this, and using his extraordinary legal mind, in 2012, Rich negotiated changes to the separability clause in the IWA so that in the event a provision of the contract is made unlawful by a change in the law, the Union and management must renegotiate that provision to make it lawful, and if the two sides fail to agree, a new provision will be crafted by the arbitrator to reconcile the intended purpose of the underlying contract provision with the new law. This is an example of the many completely unique contractual solutions Rich has not only imagined for us, but has achieved.
His work getting us the best health and safety contract protections
Safety & health: In 2006, it was Rich who pioneered novel and powerful new health and safety provisions for the Industry-Wide Agreement and our other master contracts. The new language required employers to provide a safe and healthy work environment, gave our members the right to refuse an unsafe work assignment, and gave the Union the right to send an independent expert into the shop to conduct thorough inspections of health and safety problems and even to issue a stop-work order if needed. This language has become even more important during the last 5 months, providing a base level of protection for our members during the pandemic.
Adequate supplies: In 2006, Rich wrote new contract language that required management to provide all of the supplies and training that employees need to do their jobs safely. Not only has this language relieved the burden that many union workers feel to run around looking for the supplies they need, but recently, it also meant that our members had an indisputable right to personal protective equipment as the Coronavirus took hold in New York City. I know of no other union that has this type of contract language in our industry or any other.
His work improving our contract enforcement rights
As many of you know well, the grievance and arbitration language is the backbone of our contract. We use this process to enforce all of the rights, benefits and protections that we win in negotiations. In 1939, the Office of the Impartial Chairperson of the Hotel Industry became the permanent panel for final and binding arbitration of disputes between the Union and most employers under our contracts. Throughout our careers, Rich and I have made it a priority to strengthen our grievance and arbitration system, and his insights and strategy have been indispensable in achieving those improvements. We won language that broadened the types of cases that could be brought to arbitration and gave the arbitrator more power to determine penalties against employers who flout our members' contractual rights. When Rich started at the Union, our arbitration system was already more efficient, powerful, and impartial than any union arbitration system I have seen, but Rich has worked very effectively to make it work better.
Penalties for employer theft: During the 2006 negotiations, Rich had the idea to impose financial penalties on employers who willfully and intentionally violate the contract. Most union contracts have no such provision, so employers who get caught stealing only have to pay back what the Union catches them on. Rich's idea (which many of you will remember we won in 2006) gives our Union the right to demand that the arbitrator, when finding a willful or intentional violation, impose a 15% penalty in addition to back pay owed to the employees. The penalties not only punish bad employers, but they serve as a disincentive for management to cheat members out of their wages, extra pay, and benefits.
Securing the arbitrator's power: In 2012, Rich had the idea, and then negotiated language, to make it harder for management to delay a case from going to arbitration and make it more difficult for employers to challenge an arbitrator's decision after the fact.
Stronger protections for delegates: In 2012, again, at Rich's suggestion, we won improved contract language that protects delegates from being unfairly targeted for being the first line of defense for the Union. Rich changed the IWA so that in cases where management wants to fire a delegate, the delegate remains working up until the arbitrator issues his or her decision. Previously, the delegate only remained working until the hearing began, a loophole that some employers exploited in order to intimidate delegates.
His work building our Union outside New York City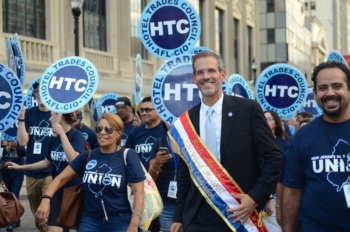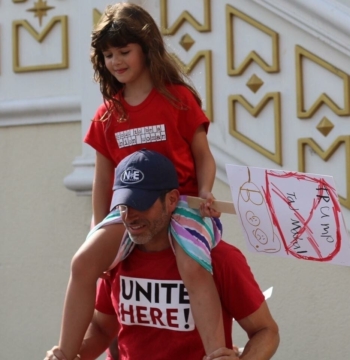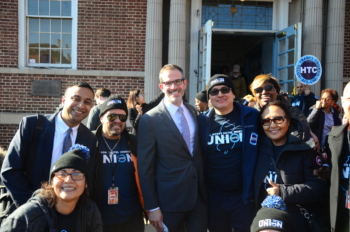 Among the most impressive of Rich's many achievements was establishing our Union outside of New York City and developing a brand-new master contract: the Greater Regional Industry Wide Agreement (the "GRIWA").
In 2010, our Union was called upon to represent hotel workers in northern New Jersey, the New York City suburbs, and the Capital District of New York because the unions representing hotel workers in those areas were weak and falling apart. Our Union inherited 27 hotels from the former, defunct unions. Every single contract that we inherited had abysmal wages, prohibitively expensive healthcare, a failing pension plan, and outrageous loopholes that left members vulnerable to losing their jobs if a hotel was sold or decided to subcontract their work. The contracts also had grievance and arbitration systems with burdensome time limits that allowed management to easily dodge their obligations under the contract. To make matters worse, employers outside of New York City were used to walking all over the former unions and were determined to keep that gross imbalance of power in their favor by fighting back hard against our efforts to improve contract standards.
Rich not only took on these difficult negotiations one by one, but he designed a strategy to create a brand-new master contract in the region, understanding well that employers would not sign on to good contracts if their competitors were not bound to the same terms. Rich asked me to assign a team of organizers to organize four new hotels in the region, all of which were owned by companies bound to the IWA. When we won the organizing drives, Rich convinced those employers, whom we already had power over, to sign onto contract provisions that were unheard of outside of the IWA. Among the rights and benefits established in the first GRIWA were higher wage increases than ever before for workers in the region, a brand-new health insurance plan (which by the end of the five-year contract would cost virtually nothing for employees) and a new pension plan. This final achievement was so unique, that it was difficult to even find experts who knew how to navigate the regulatory framework to create a new pension plan.

Most importantly, the first GRIWA created a functioning grievance and arbitration system. The GRIWA established that grievances would be heard by the Office of the Impartial Chairperson and eliminated any time limits in the contract. This meant that management couldn't circumvent the new contractual obligations under the GRIWA, such as providing a steady schedule, maintaining a safe and healthy work environment, and treating the members with dignity and respect.
Simultaneously, Rich developed and executed a strategy to build the Union's leverage in the greater area by aggressively organizing the non-union industry. These organizing efforts establishing density in major urban areas including Albany in upstate New York, and Newark, Parsippany, Secaucus, Hoboken, and Jersey City in New Jersey. As of today, HTC represents 74 properties outside of New York City and this is all the result of Rich's strategy.
In 2018, Rich negotiated the successor GRIWA. The five-year contract included brand-new contract language, such as the right to paid time off to vote, the requirement that GRIWA hotels provide photo IDs that will be valid for voting, and dignity and respect language. It also required hotels bound to the GRIWA to provide panic buttons to guard against assault. Rich also won historic wage increases, more than doubled employer contributions to the pension fund over the life of the contract, and capped the cost of family medical and dental coverage to no more than $25 per month.
He will tirelessly work to protect our members in the difficult years ahead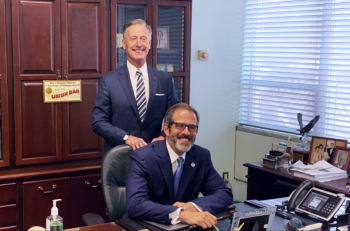 I believe it will be several years until tourism gets back to pre-pandemic levels in New York City. These years are going to be very difficult for workers everywhere and certainly, for many of our members. But our Union will survive. We are so much better situated than most to get through this crisis and maintain our power and I can't overstate how much that is due to the brilliance, toughness, determination, and devotion Rich has given on behalf of our members during the 18 years of his career with us. He has made our contract immeasurably better. He has helped us grow our Union by tens of thousands of members. He has established our political program outside of New York City.
Not least of all, Rich has stepped up to the plate and worked insane hours during this crisis to make sure our members are safe and have healthcare for their families. But that is what he has always done even before the crisis. He has negotiated the Coronavirus safety protocol at over 160 union hotels, covering over 20,000 members. He has fought back fiercely against those bad employers who have tried to exploit the crisis to get out of paying their employees' wages and benefits and in some cases, to get out of the Union contract all together. He has passed legislation in New Jersey to protect union and non-union hotel workers during COVID-19. He has negotiated 7 first contracts and 5 more contract extensions during the crisis, all of which have big wage increases and better health benefits, despite the industry not making any revenue. He has led the initial arbitration with the industry to extend our healthcare.

His talent, integrity, intelligence, determination, and shrewd negotiating skills are without peer and are assets our members will be able to count on for many more years. For those of us who have had the honor to work alongside him, he has done all of this with humble grace, a strong work ethic, a lovable sense of humor, a good heart, and most of all, genuine care for our membership.
In this horribly difficult crisis, with so much at stake for so many, it is absolutely crucial that the industry and all of our Union's friends and foes be left with no question or doubt about the fact that the Union officer who is effectively doing the negotiating and dealing with them is also the Union's Chief Executive Officer, and for that reason, I am convinced I am doing the right thing by stepping down now. I call upon our members to do for Rich what you have always done for me - unite and support his efforts for you. Thank you, and may God bless and keep all of you and your families safe.

With Undying Love and In Solidarity Forever,
Peter Ward
Former HTC President