A Recipe for Political Success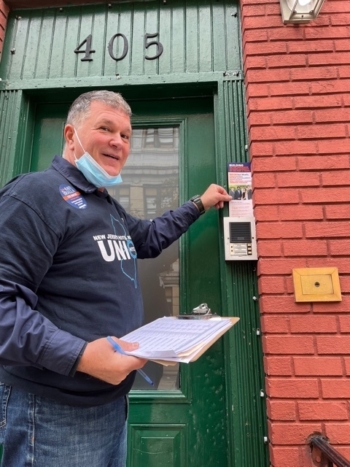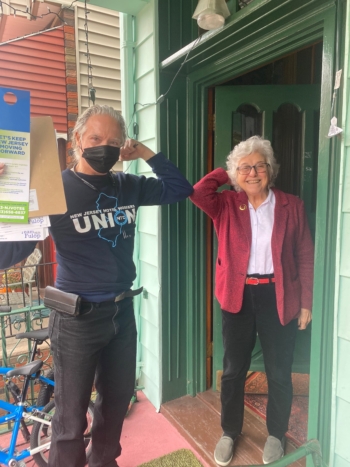 With a spate of recent political victories for our Union in New York and New Jersey, unions across the country are asking HTC what our secret recipe is for political success. For the first time ever, we've decided to share our union-family recipe, dating all the way back to 1939.
With just five simple ingredients, you can ensure the political success of our Union!
Ingredients:
Strong commitment to your union
2 hours of volunteer time a month
40,000 dedicated Union members
1 powerful contract
A dash of resolve
1. Learn about the threats our Union faces: While our Union has worked hard to successfully protect our members throughout the pandemic, we must remain vigilant about the threats facing our union: illegal hotels, the proliferation of non-union hotels, job cuts, condo-conversions. When your HEAT representative visits your shop or calls you, talk to them to learn about the threats we face. Sign up for workshops with Union representatives to learn about the importance of protecting our power here.
2. Regular communication with Union representatives: Make sure you know who your Union representatives are. When they visit your shop, stop by and introduce yourself. If they leave you a voicemail, call them back! It is crucial that we maintain strong communication between our members and Union representatives so that members can stay informed about what is happening at the Union. You also have a responsibility as a Union member to contact your delegate, organizer or business agent if there are contract violations at your shop to report.
3. Know your contract: If you don't have a copy of your contract, visit the Union office and pick one up, or ask your Business Agent or HEAT Representative for one. Read your contract and make sure you understand your rights as a Union member. Encourage your coworkers to read the contract too. And remember you are our eyes and ears, it is up to all of you to know your contract well so you can identify contract violations and report them to your delegate or Business Agent.
4. Sign up for UBNs: The best way to stay up to date with union news is to sign up for text alerts. When we need to inform members of important information, we send out a text blast. Once you sign up, encourage other members of your department to sign up and stay in the know.
5. Volunteering for Union events: Our political power comes from the many members who volunteer their time to attend rallies, actions, phone bank and knock on doors. During the 2022 election cycle it will be imperative that our members continue to volunteer. Having political power is what enables our Union to pass legislation that protects our members jobs. When the Union asks you to volunteer some free time, we are not asking you to help us, we are really asking you to help yourself.
6. Mobilizing your co-workers: Encourage your coworkers to join you at Union actions. We need the full strength of all 40,000 of our members to keep our Union strong. Volunteering with friends not only helps protect your Union, but its fun too!
Try this recipe out during this election season and share it with your coworkers!