2021 Writing Contest Rules and Entry Procedures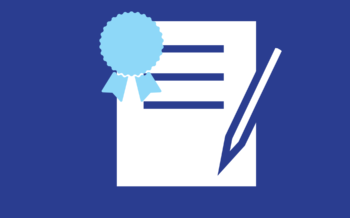 April 22, 2021 12:55 PM
The 2021 writing contest is now open to all children and eligible dependents of HTC and/or Local 6 members. Multiple prizes ranging from $500 to $3,000 will be awarded.
Entrants must be high school students who are in grades 10, 11 or 12 at the time of entering the contest.
All entries must be submitted by email and be accompanied by the information published at the bottom of this article.
Entries may not be handwritten.
By entering the contest students agree that winning entries or excerpts from those entries may be published in Hotel Voice, on the Union's website and/or on the Laborarts.org website.
ALL entries must be submitted by email by Thursday, July 15, 2021.
Please email entries to the following address: writingcontest@nyhtc.org
Entries will be judged by an impartial panel of journalists and/or educators according to originality, content and style. Students may enter either category or both categories, BUT MAY ONLY SUBMIT ONE ENTRY PER CATEGORY. In addition, students who submit entries in both categories must make sure that both entries are accompanied by the information that appears at the bottom of this article. Students are reminded to carefully follow the instructions for each category.
The Categories
Essay: Essays should be three to five pages (double spaced) in length and MUST be written about one of the following topics:
Why My Parents' Union Membership Is Important to Me
A Modern Day Hero
How the Pandemic Has Changed Us
The Supreme Court: Judicial or Political?
Dear Immigrant, Welcome to America!
Red State, Blue State. UNITED States?
Fiction/Non-fiction Narrative: Entries in this category MUST be identified as fiction or non-fiction! Submissions must be narratives, three to five pages (double spaced) in length, and can be told in either the first or third person. Entries may cover any topic of the student's choosing.
The following are some suggested ideas for potential narratives. These are only suggested ideas. Although you may choose one of these topics, they do not have to be the subject of the fiction/non-fiction narrative.
Why Unions Matter
Life After the Pandemic
What I Know Now that I Didn't Know a Year Ago
My Personal Experience with Immigration
The following information must be included with your entries. If you submit entries in both categories, please make sure the following information is included with each entry!
Name
Address
Home Phone Number
Cell Phone Number
Email address
High School
Grade (10, 11 or 12 only!)
Parent's name
Parent's Place of Employment