This Week's
---
Coming Attractions: Kids' Days and Hotel Workers Walkathon
Hotel Voice - August 1, 2018

Here are two events members can look forward to before our next edition of the Hotel Voice magazine is published: Kids' Days and the Hotel Workers Walkathon.
This Year's Kids' Days will take place on Wednesday, Thursday and Friday, August 15, 16 and 17 at the Midtown, Harlem, Brooklyn and Queens Health Centers; and also—for dental visits only—at the Midtown Dental Center. Kids' Days is an entertaining and educational event for both children and their parents, and it has become one of the most popular activities on the union's calendar of annual events.
If you are planning to bring your children to Kid's Days—and we hope you are—we have some important reminders for you:
No appointments are necessary for Kids Days! Staff members at all Health and Dental Centers are fully prepared for this popular event and you do not have to make appointments.
While no appointments are necessary for Kids' Days, parents should bring their children to the Health Center where the kids are enrolled. This is because of the need to have medical and/or dental records on hand.
If your child or your children have not yet been enrolled at a Health Center, Kids' Days can be the perfect opportunity to do so.
Remember, members (or children of members) using any of the Health Centers for the first time on Kids Days will need to be enrolled.
To become enrolled on Kids' Days (or at any other time), members simply need to bring their picture ID and their pay stubs, as well as the birth certificates of any children or dependents they are enrolling. Please note that only actual birth certificates will be accepted for enrollment. Copies of birth certificates will not be accepted.
Hotel Voice will be visiting all the Health and Dental Centers for Kids' Days 2018 and we hope to see many of you for this happy health and wellness event!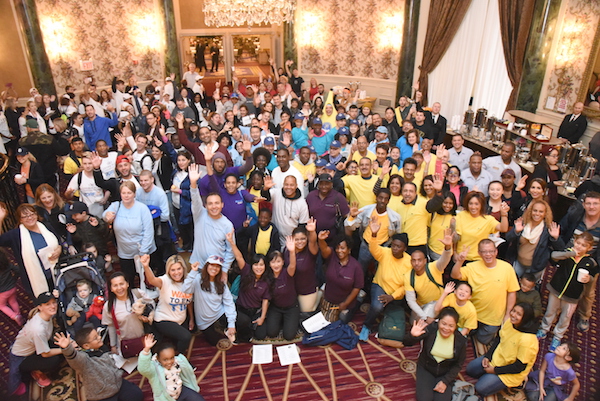 Also coming up is the always popular Hotel Workers Walkathon. It will take place on Sunday, September 30, beginning at 9:00 a.m. with a free breakfast for all participants in the Grand Ballroom of the Roosevelt Hotel, 45 East 45th Street. The Walkathon is always a fun-filled event for the entire family and it always benefits a very worthy cause. Please join us for this fun-filled fundraiser!