Workers' Compensation Attorneys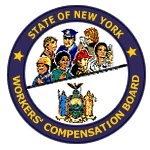 "Workers' compensation insurance provides cash benefits and/or medical care for workers who are injured or become ill as a direct result of their job when the employer agrees the injury or illness is work-related or a workers' compensation law judge determines it is. For additional information, go to:
If you have been injured on the job or become ill as a direct result of it, you can obtain a free consultation regarding your possible entitlement to benefits and medical care from 3:00PM to 5:00PM on Mondays and Fridays at 707 Eighth Avenue, on the 4th floor. For more information about consultations, and to ensure that the office is available to meet with you, call (212) 245 - 8100.