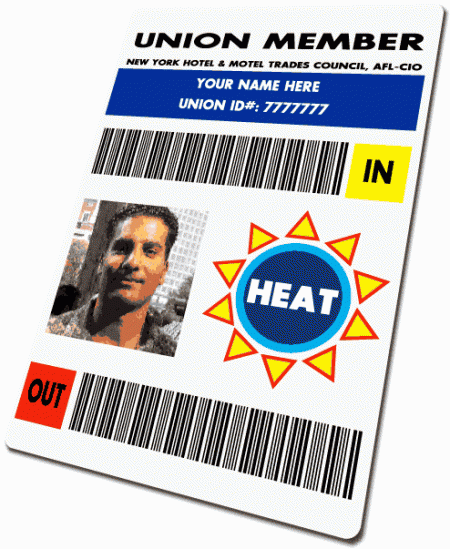 Every union member should have a Union ID Card. Your ID Card makes admission to union events, like rallies, dinners, elections, and canvasses, simple.

Getting Your Union ID Card is Easy!
Come to the Organizing Department on the second floor of the union office between 9:00am and 5:00pm, and we will take your photo and print your ID Card on the spot in just a few minutes. For identity security, please bring a piece of photo identification with you.
709 Eighth Avenue, between 44th and 45th Street in Manhattan
(212) 245-8100
42nd Street
Or
Times Square
---
* New union members must wait until the completion of their initiation fee payment before their Union HEAT ID card can be issued. This normally takes twenty weeks from the first dues payment.