This Week's
---
Members Can Enroll in 401 (k) Program from May 30 until June 16
Hotel Voice - May 30, 2017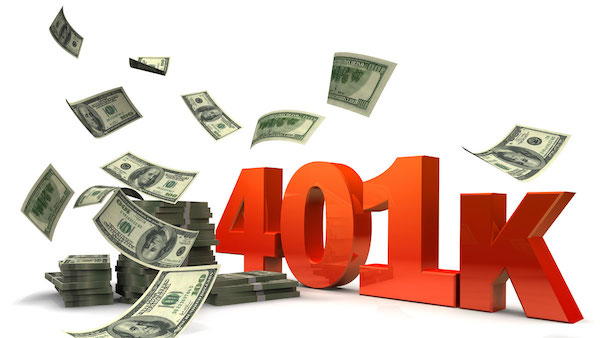 More than 12,000 members of our union can't be wrong. They have opened 401 (k) accounts as part of their plans for a secure retirement and collectively they have amassed a total of more than $438 million! Would you like to join them? Well, the union's popular 401 (k) benefit has only two enrollment periods a year, and one of them—May 30 to June 16—is rapidly approaching.
Here's why it's always a good idea to join this benefit:
Along with home ownership the 401 (k) plan is one of the very few tax shelters available to working families. As we have also reported in the past, almost all financial advisors consider a 401 (k) account it to be one of the smartest investments workers can make.
During the enrollment period of Tuesday, May 30 to Friday, June 16 there will be lots of information available to help members decide if they would like to participate in the 401 (k) plan. To assist those who are considering enrolling in the program, the Benefit Funds Office will be conducting meetings in the union's auditorium and in many of the hotels. At these meetings members can learn more about this excellent benefit, receive enrollment forms, and submit enrollment forms. The meetings that are scheduled for the Gertrude Lane Auditorium (305 West 44th Street) will take place on Friday, June 9, from 7:30 a.m. through 7:00 p.m. and Friday, June 16, from 7:30 a.m. through 5:00 p.m. Members may come to the auditorium anytime between those hours on June 9 or June 16, and the meetings will be conducted in both English and Spanish. Members from any eligible shop may also come to the Funds Office at 305 West 44th Street any weekday between May 30 and June 16 to enroll for the July 1, 2017 start date.
This is a good time to remind you that to enroll in the 401 (k) benefit you must have all your beneficiary information readily available to complete the forms of enrollment. No enrollments can be accepted without information like your beneficiaries' names, addresses, Social Security numbers and dates of birth. Married members must have their spouses sign and notarize the beneficiary designation form if the money in their 401(k) plan is to be left to someone other than their spouses or even if any portion of the money is to be left to someone else. Obviously, the purpose of this is to ensure that any money in your 401 (k) account is left to the person(s) you designate in the event of your death.
There are some other important things you should know about the 401 (k) program. For example, if you change employment you are permitted to roll over your 401(k) account to an IRA (individual retirement account) or to your new employer's 401 (k) plan. In either case, you will not suffer a tax penalty. Also, the 401 (k) plan is portable, just like our union's pension benefit. That means that if you change employment from one Hotel Trades Council shop to another you will still be able to continue your 401 (k) plan without penalty. You should also know that since 401 (k) plans are tax shelters designed to help fund your retirement, there are usually tax consequences if you withdraw your money earlier than age 59½. Moreover, money withdrawn before age 55 will usually result in a 10% tax penalty. There are some exceptions to these rules.
Your opportunity to join the more than 12,000 HTC members who have already saved a collective total of more than $438 million for retirement takes place during the 401 (k) enrollment period from May 30 until June 16. If you have any questions about the 401 (k) program you can call the Funds Office Retirement Services Department at 212-586-6400 ext. 4125.